Why Go With Jazzro Digital Marketing for Practitioners
Everyone knows the old adage "you get what you pay for", but this is one of those few times it doesn't hold true. Magna Wave corporate has been working with Jazzro for years to develop an effective marketing program specifically for practitioners and business entrepreneurs. Magna Wave values the success of its clients more than anything, and as such, Magna Wave corporate supports and pays for the majority of the costs of the Jazzro marketing program.
Magna Wave pays tens of thousands of dollars each month to continue to develop premium content for practitioners to use such as videos, animations, blogs, and research. Only the practitioners in the Jazzro program have full access to all this premium content. Not only is Magna Wave covering the expense to build the content, but they are also continuously engaging the Jazzro marketing team on a daily basis to constantly learn about PEMF and Magna Wave. This allows the Jazzro team to truly integrate with the practitioner and be expert marketers in the industry helping your business grow.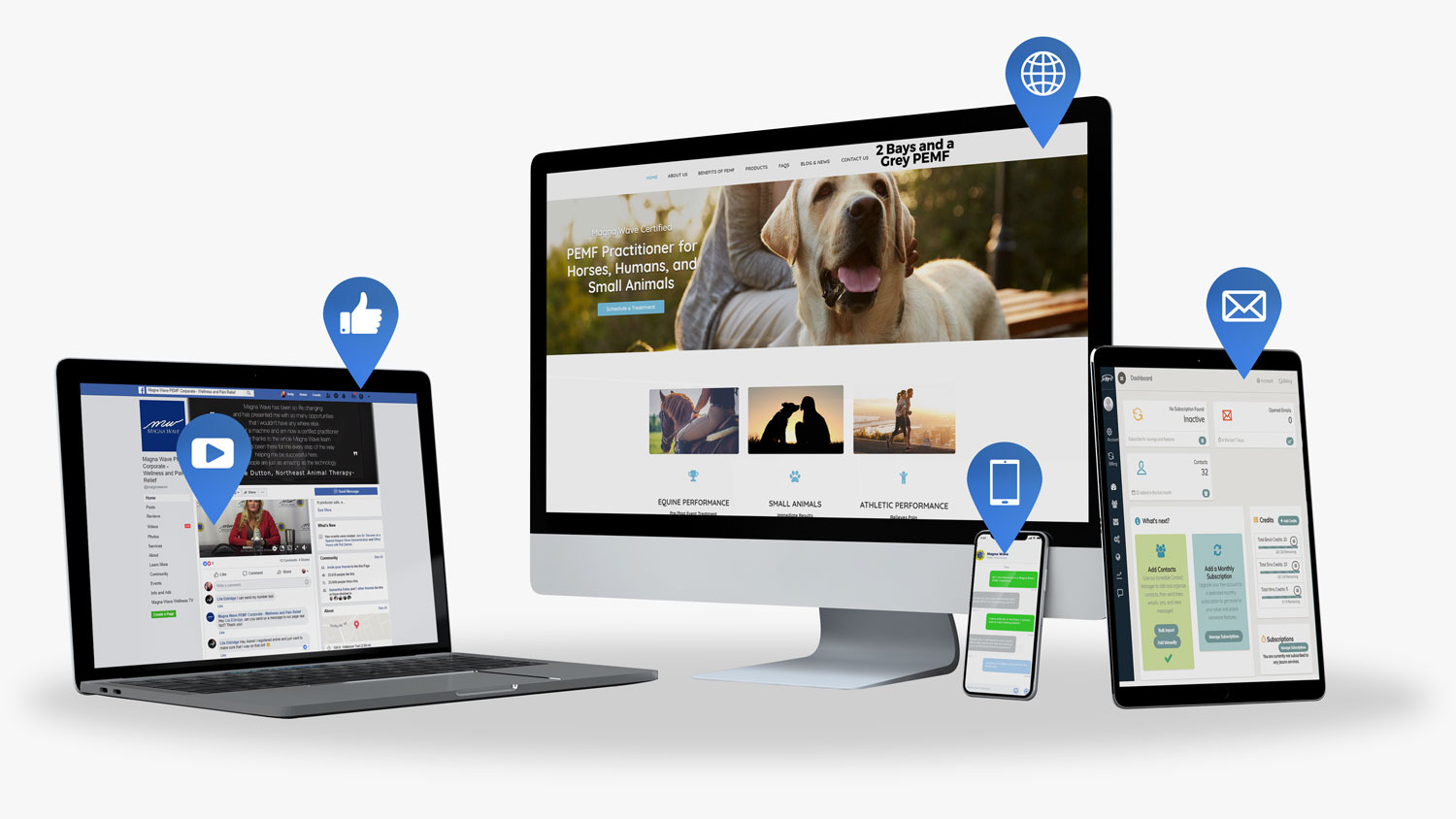 Web Design

Website Maintenance

Graphic Design

Hosting

CRM Software

Email Campaigns

Video Production

Logo Design

Social Media

Custom Animations
Full Cost Analysis
In the digital marketing world, it is hard to compare apples to apples. There are do-it-yourself solutions, freelancers, the family friend, overseas solutions, and, of course, professional agencies like Jazzro all claiming to produce the same product.
To visualize the value that the Jazzro and Magna Wave partnership offers to its clients in the Hyper Local Leads program, we've done a little market research to showcase the average prices for our services compared to others in the industry. You can see how the costs add up quickly when shopping services independently, but with Jazzro it's all included!
Click the buttons in the chart to see the market research.
Save as much as $15,000 per year with Jazzro's Hyper-Local Leads program compared to other agencies!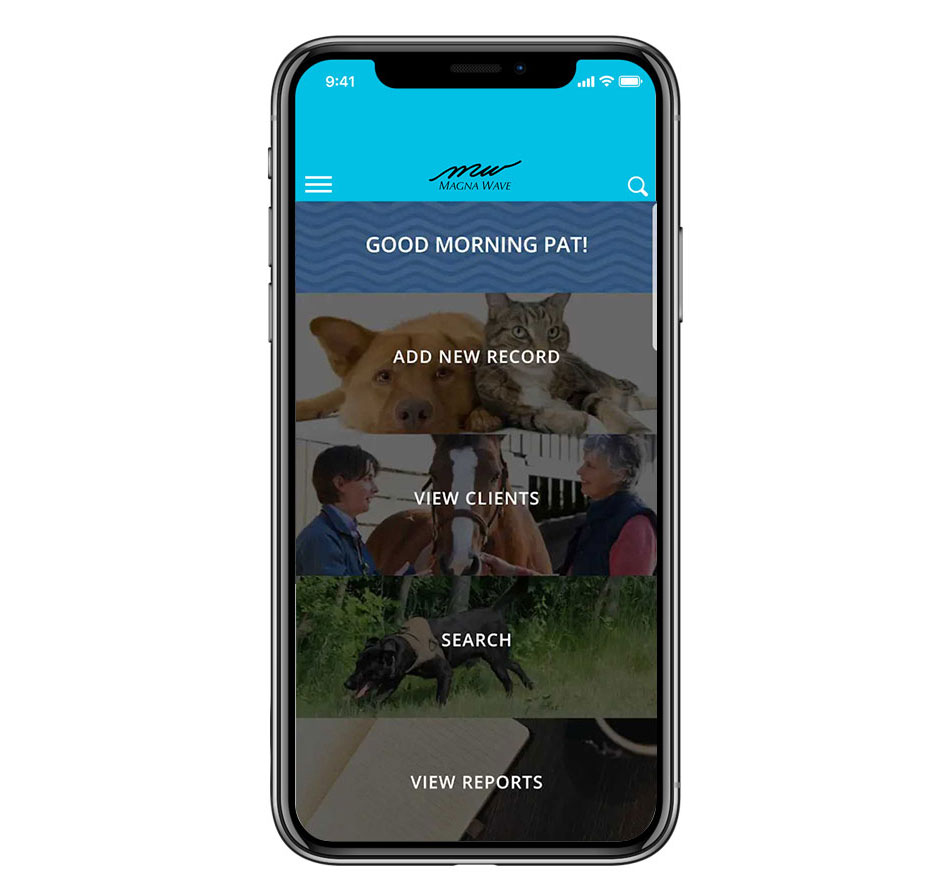 Added Value
Create unlimited reports for people, pets, and horses at no additional cost
Use the stock images provided or take an actual picture of the client
A touch point system that allows you to make notes about the session
Ability to email reports to clients or other health professionals
Categorized, searchable treatment guidelines available at your fingertips for people, pets, and horses
Link your affiliate dashboard and Magna Wave app so you collect client contact information in both places
Talk To The Experts
An entire team working for you.
Unlike other low-cost digital marketing solutions, Jazzro puts a team behind your business and marketing strategy. You will have direct access to your team and can schedule calls, training or consulting with those team members as needed.
Your typical team will consist of the following:
Account Manager
Customer Service Rep (Jazzro)
Customer Service Rep (Magna Wave)
Project Manager
Web Designer
Marketing Manager
SEO Strategies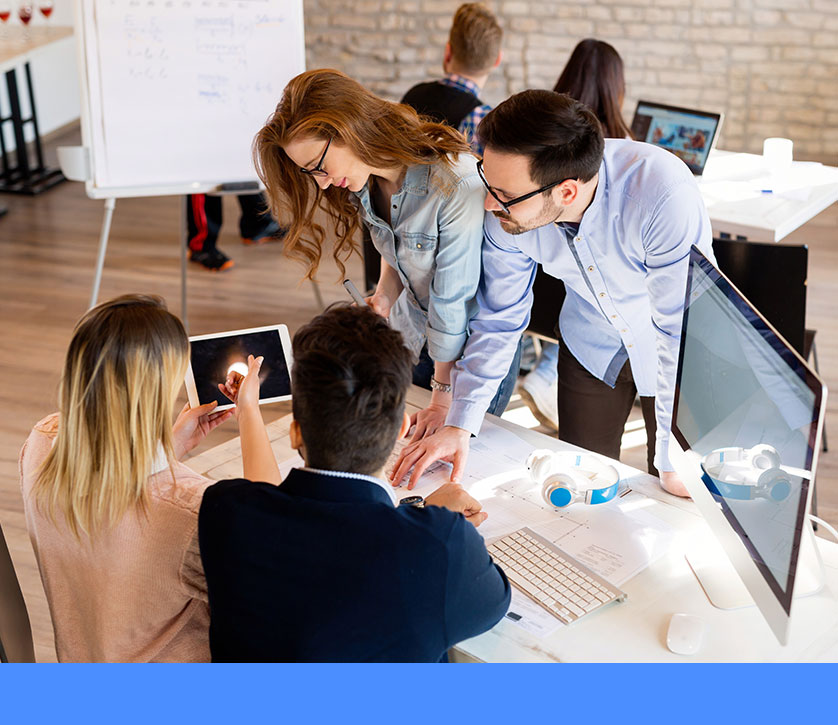 Crossroads Equine Therapy
"On the phone with Magna Wave this morning discussing marketing, social media, and the website. Love the support Magna Wave is giving me with my business. They TRULY CARE about ME, the BUSINESS, and the CLIENTS!"

Power Through You
"I am grateful for Jazzro taking the time to teach me. Honestly, I was questioning whether I wanted to keep paying for my website, my business is slow to build and I was trying to cut costs down. I can see now that I need to be more present to gain some traction."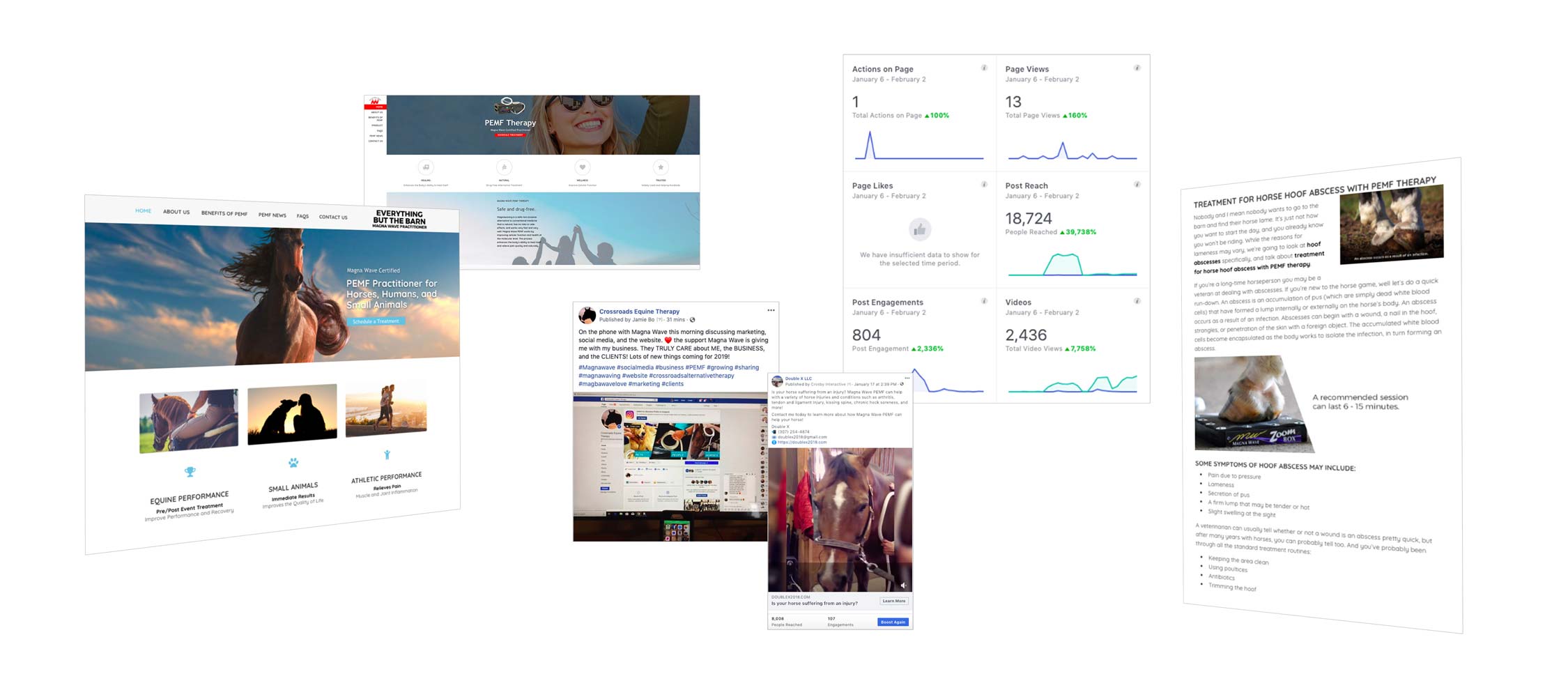 Save Money. Start Growing.