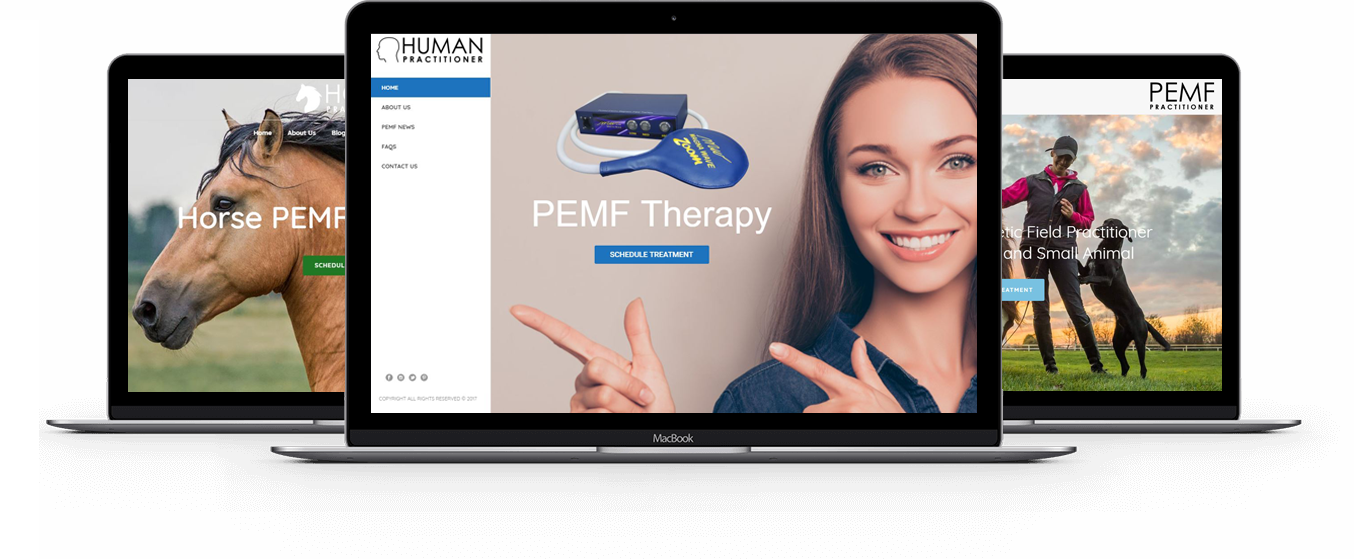 Personalized Magna Wave Practitioner Website for your treatment type!
We want to give our practitioners every opportunity to succeed with Magna Wave, so every Magna Wave Therapist should have their very own website!
Choose from one of the four standard layouts based on the treatments you provide and the site will be personalized with your images and text, or with stock photos provided by us.
Do you treat humans, horses, pets, or all three?
We've got a great looking site for every type of practitioner treatment.
Examples of Standard Magna Wave Practitioner Websites
Customized Website For Your Practice
Each website template offers a home page slide and a place for your own logo. The content can be organized to showcase the various services and products you offer.
The templates also offer the below general pages for you to use:
Home Page
Frequently Asked Questions Page
About Page
Blog/News Page
Contact Page
Google Map
Website Hosting
These templates can also be used for eCommerce integration. You can add any services and products that you offer to the site and your customers can purchase them directly from the website.