Structural And Ligament Issues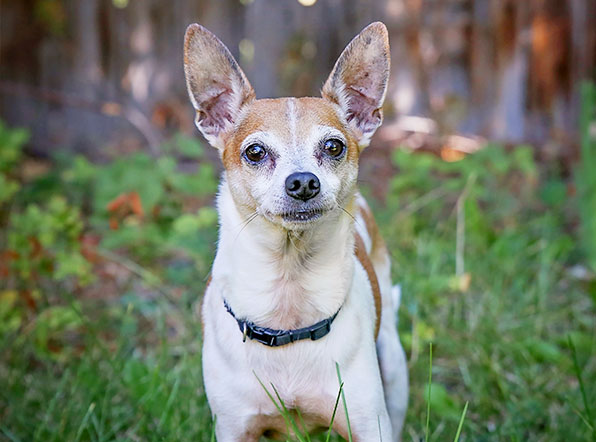 Curly, a 21-lb 10.5yr old Rat Terrier mix suffers from structural and ligament issues due to poor conformation.  We've utilized chiropractic, acupuncture, massage and herbal therapies to help him feel more relaxed, less tension in his boy and better mobility.  A month ago he had his first Magna Wave PEMF session.  At first he was antsy about the process for the first few minutes.  After a break we tried again and Curly was much more agreeable.  He was able to sit in my lap with much less fidgeting.  We noticed immediately after the Magna Wave PEMF session was over that his tight shoulders, mid back and hips were limber.
The Magna Wave PEMF treatment held for a month.  That's huge since Curly is a busy dog who doesn't let his physical issues slow him down.  During our most recent Magna Wave PEMF Curly moved Vicki as to where he needed the Magna Wave PEMF to focus.  We were even able to get after his very sensitive area around his chest and shoulders.  That's huge!  Curly sat while it did the work to help him feel better.  We look forward to additional support from this great tool!
– Paula Nowak, CPDT-KA/ Head Trainer & Behavior Consultant/ Lawrenceville Canine Country Academy