We offer two options to help you get a machine
The first option is renting, you can rent the MAXX or MAIA machine for $2,550. That is three months of unlimited use of the machine as well as the large loop and small loop attachments. 100% of the rental is deducted from the purchase price of the machine. You can also add certification to the rental for $1,000, which gives you access to our entire online Human, equine and small animal training as well as our promotional materials. The certification cost paid during the rental is also deducted from the purchase price of the machine!
After renting you can get financing, we work with several banks that finance our clients. There is no early payoff penalties with any of our banks. If you have any questions or would like to discuss financing, please Call us (502) 742-7868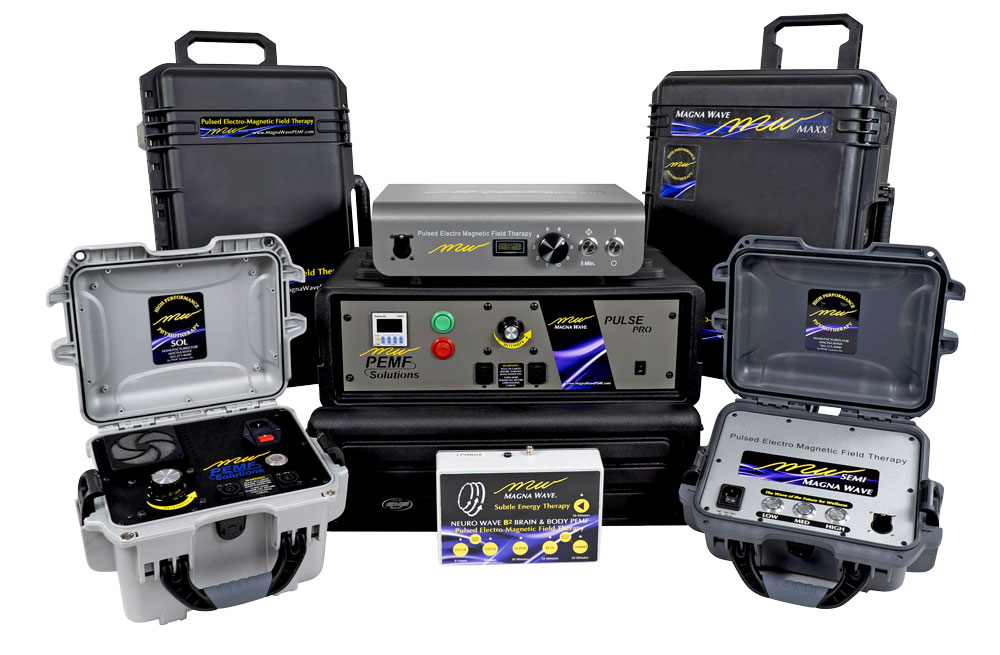 Who/what is Magna Wave?
Prompted by great success on Thoroughbred racehorses Magna Wave was formed to introduce this highly effective therapy to the equestrian world in an organized branded manner. Since its beginning Magna Wave has grown quickly and has become a recognized brand of quality therapy. Equestrians have come to understand and appreciate the level of therapy they will receive from Magna Wave therapists around the country. Magna Wave is used by many of the top thoroughbred trainers, and show barns in the United States.
What kind of demand is there for equine Magna Wave therapy?
Every equestrian – owner, trainer, and rider of racehorses or show horses -wants his or her horse to have every possible edge in competition. Magna Wave can help provide that edge. Similarly, every owner of a pleasure horse wants the assurance that their horse is the best it can be. Because of the health promoting qualities of Magna Wave, as well as its curative properties, this therapy is being incorporated by knowledgeable equestrians as an integral part of their horses' total and continuous health care program.
What can I expect to earn by offering Magna Wave services?
Fees presently range from $75.00 to $125.00 per session and a session will generally last between 25 minutes and an hour. If a particular track or barn has already been exposed to the advantages of equine sports massage, a fee of $125.00 is easily accepted. A track or barn where the owner or trainers have not yet witnessed the benefits of Magna Wave, a fee of $75.00 or a free demonstration may be in order. It is not unusual to treat between 5 and 10 horses per day. Make no mistake about it, as a Magna Wave therapist you are offering a valuable professional service. You can expect to be paid as the health care professional that you are.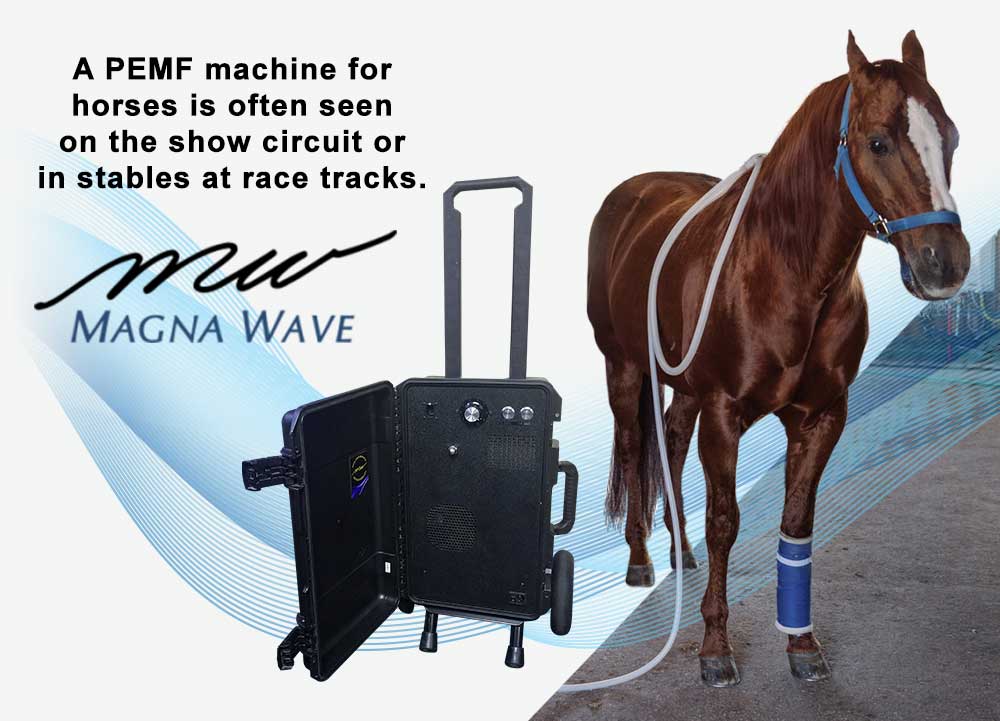 Magna Wave Marketing Support
Magna Wave advertises on the Internet and in national equestrian magazines. Leads generated from this advertising are distributed to the appropriate Magna Wave associate for follow-up. Associates are also listed on the Magna Wave web site and can be contacted directly by potential customers. Associates are also commissioned on referrals for machine sales. Some have recouped their total machine investment,in a short period of time, in this manner.
Purchase Options
Outright cash purchase.
Business or personal bank lease. Monthly outlay is approximately $500.00 to $750.00, depending upon the lease term and interest rates, which vary with credit scores. We have willing lenders available for the lease program.
Six month interest free credit card from US Bank. Available only in states with US Bank Branches
Standard Lease Finance Terms
Choose the terms that are best for you.
60 MONTHS – $481.00

48 MONTHS – $569.00

36 MONTHS – $719.00
Magna Wave Revenue Projections
Price per session + # of sessions per week =12 Month Net Revenues
It can be documented that therapists are earning between $4,000.00 and $10,000.00 per month by providing Magna Wave therapy services to their local equine community.
The price of our MW MAXX model is $21,000 USD including a 3 year parts and labor warranty, freight not included.
FREE training and business development consultation is included with machine purchase.
Become a Magna Wave Certified Provider. Online course is now available.
Magna Wave Revenue Projections
| | | | | |
| --- | --- | --- | --- | --- |
| Session | 12 Mo / 25 Wk | 12 Mo / 50 Wk | 12 Mo / 75 Wk | 12 Mo / 100 Wk |
| $10 | $12,500 | $25,000 | $37,500 | $50,000 |
| $20 | $25,000 | $50,000 | $75,000 | $100,000 |
| $30 | $37,500 | $75,000 | $112,500 | $150,000 |
| $40 | $50,000 | $100,000 | $150,000 | $200,000 |
| $50 | $62,500 | $125,000 | $187,500 | $250,000 |
| $60 | $75,000 | $150,000 | $225,000 | $300,000 |
| $70 | $87,500 | $175,000 | $262,500 | $350,000 |
| $80 | $100,000 | $200,000 | $300,000 | $400,000 |
| $90 | $112,500 | $225,000 | $337,500 | $450,000 |