Register for the Men's Health Webinar with Pat.
Registering is easy! Fill out this form and we'll send you reminders about upcoming webinars so you won't miss a thing!
Magna Wave Men's Health Webinar
Magna Wave Owner and CEO, Pat Ziemer, has worked with thousands of men around the world who are interested in ways to improve their health through Magnawaving. He will be bringing his expertise to the public through a new series of webinars beginning Thursday, April 26. The first of this series will begin at 12:00 pm and it is free for registrants.
One of the most important questions Pat is often asked about by men revolves around issues related to prostate health. Among other concerns, prostate hyperplasia (also known as BPH) can lead to urinary obstruction, a medical emergency. It is frightening to note that rates of BPH increase dramatically with age. Only 8% of men experience such problems between the ages of 31-40, but this number jumps to 40-50% between age 51-60, and as high as 80% in men after age 80. Many treatments and medications are available but also have the potential to lead to life-altering side-effects.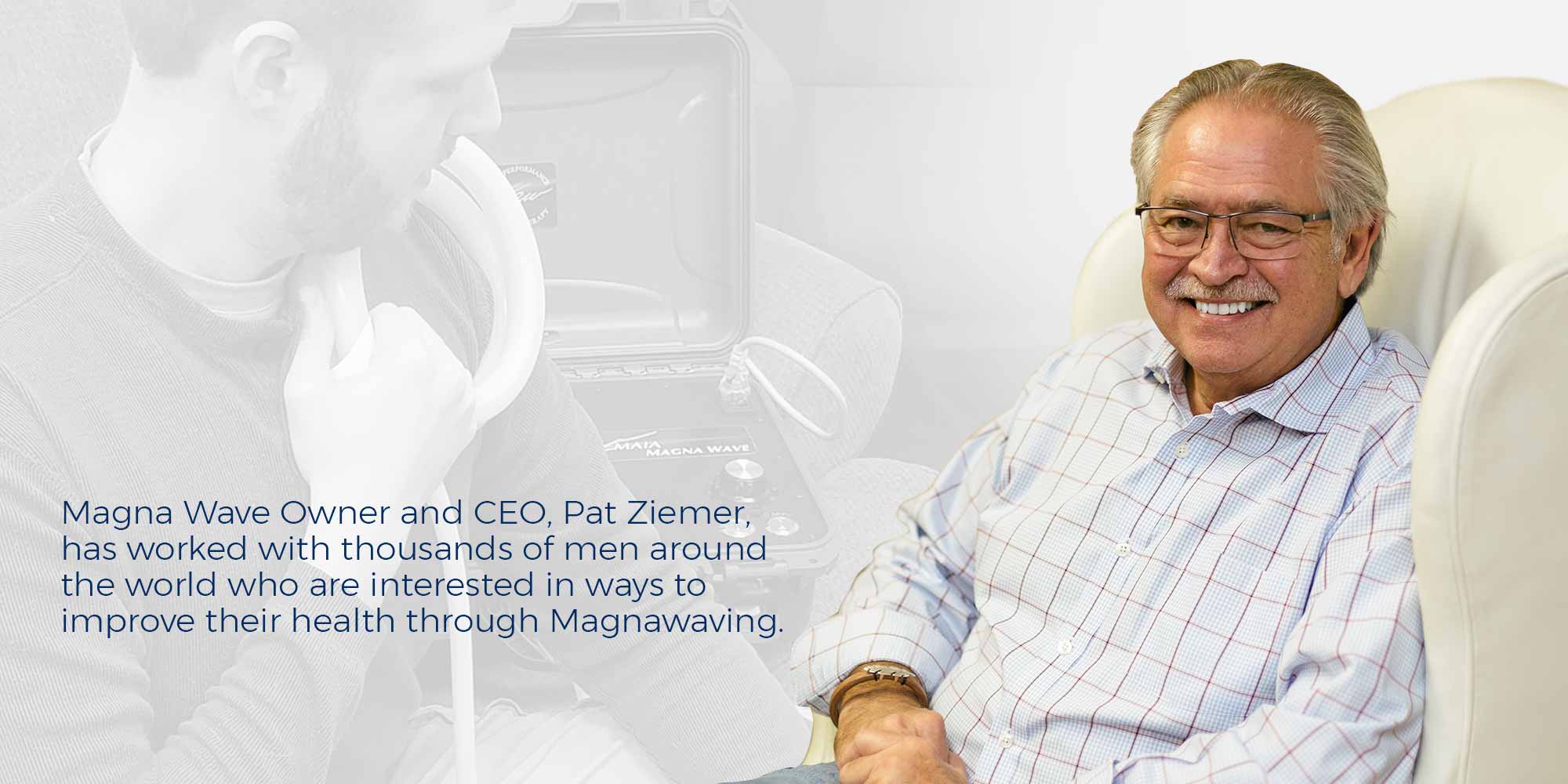 Fortunately, there are new studies documenting how PEMF can help alleviate such problems. Click here for examples provided by Dr. Pawluk. Pat Ziemer will review these findings and how they apply to Magnawaving. He will also go over some examples from his work and answer questions live during the webinar.
Pat will be hosting one webinar each month regarding men's health and he encourages men to ask questions on the Magna Wave Facebook page leading up to each show so they can be answered. Receive updates from Pat about the upcoming webinar by following the official Magna Wave Facebook page. Click here to like the page now.