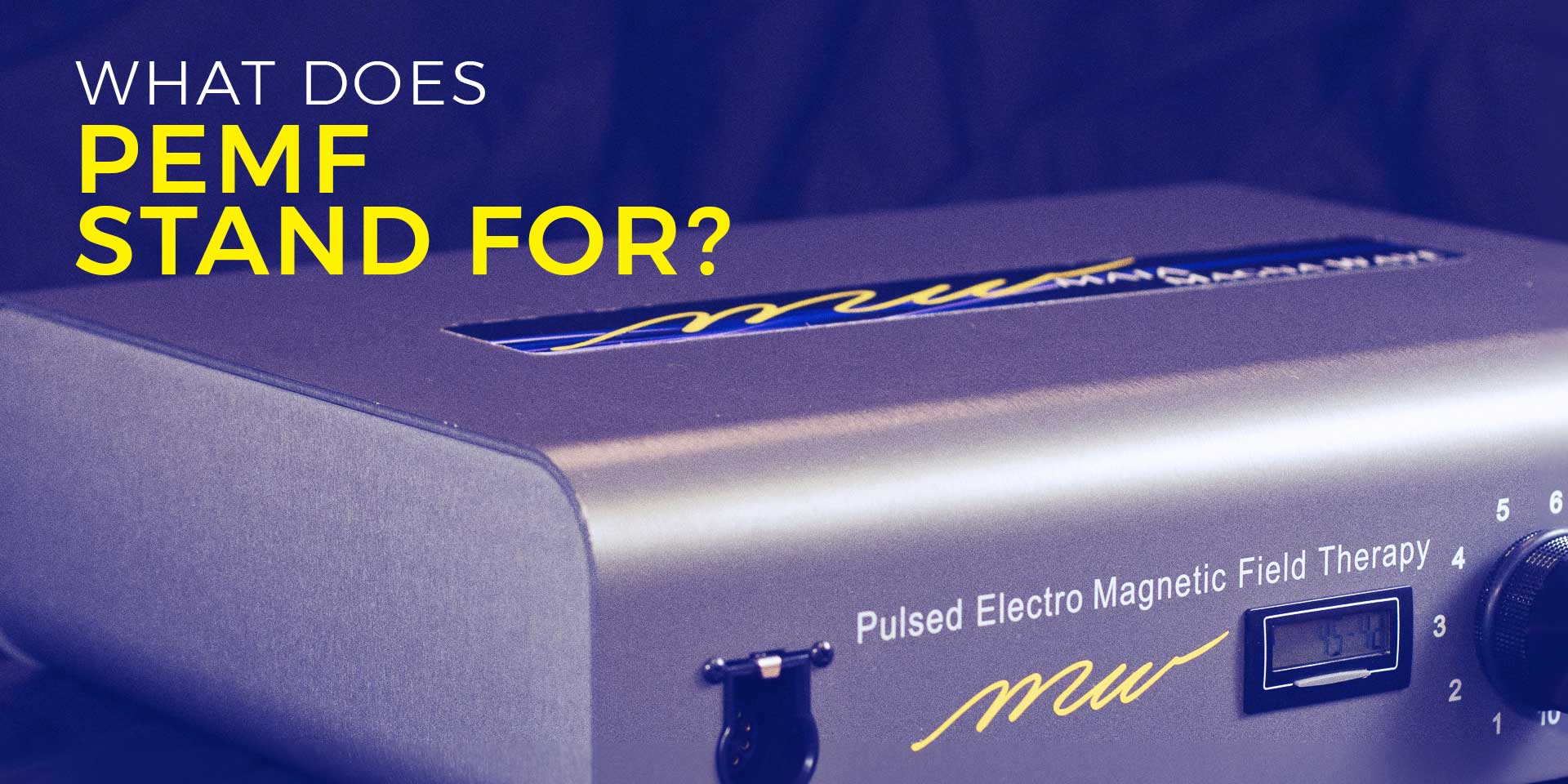 What Does PEMF Stand For?
PEMF stands for Pulsed Electro Magnetic Field Therapy. PEMF therapy sends powerful pulsed energy waves toward damaged or injured areas of the body. These pulsed waves painlessly pass through the body energizing cells to stimulate and promote healing.
What Does PEMF Stand for in Our Bodies?
PEMF stands for cell revitalization! Cells need an electro-magnetic exchange in order to function properly. Cells can become depleted due to age, stress, overuse or damage. This makes it difficult for cells to fight off any type of potentially damaging force or illness. Cells need energy to take in essential nutrients, excrete waste and communicate with each other. How well your cells perform has a direct impact on your health. PEMF therapy helps to recharge these cells allowing the body to restore its health naturally.
Our cells could lose their ability to function naturally because of several reasons:
Exposure to EMF's in environment
Stress
Poor nutrition
Insomnia
Lack of exercise
Dehydration
PEMF pulses penetrate all the way through the body creating a cascade of effects within the body. By stimulating a vast array of chemical and electric actions in the tissues, PEMF helps them to rebalance or heal themselves.
What Does PEMF Stand for in Research?
Thousands of medical studies have been conducted on PEMF therapy. Scientists are finding PEMF therapy capable of improving blood circulation, reducing chronic pain, promoting bone healing, alleviating symptoms of arthritis, treating symptoms of depression, increasing range of motion and more. PEMF Therapy is considered a safe, effective, non-invasive and drug free treatment.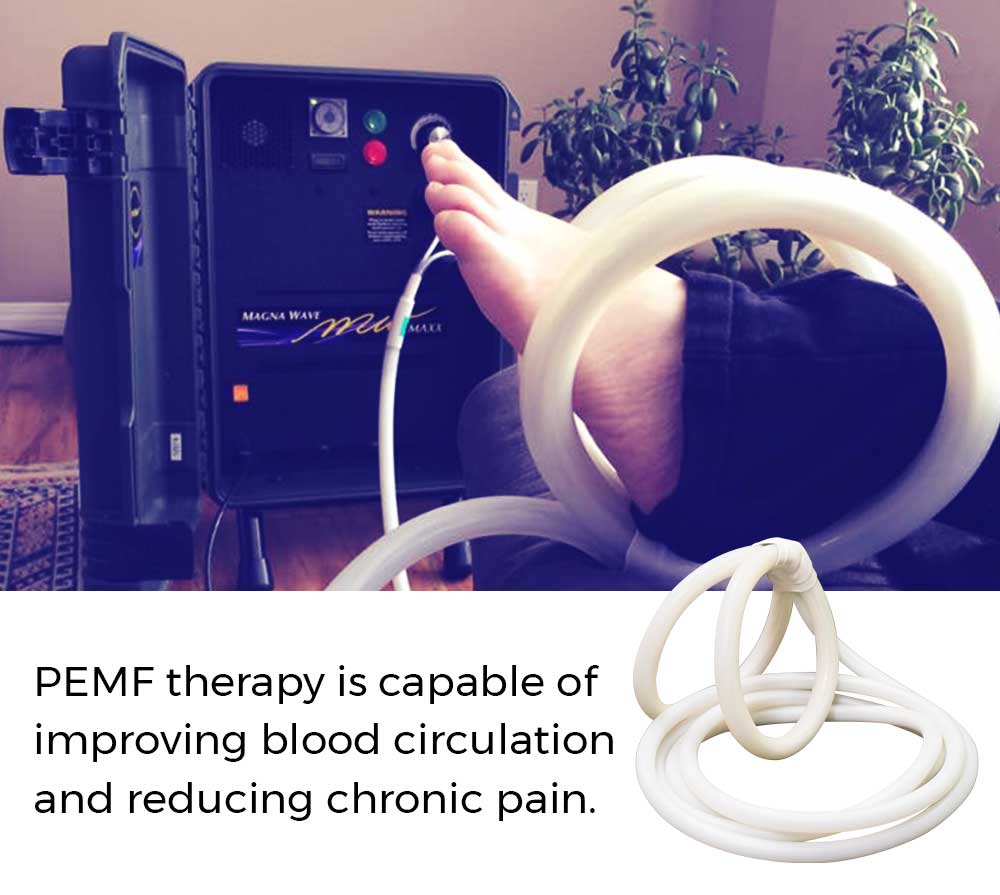 What Does PEMF Stand for in Home Use?
PEMF stands for a powerful yet easy way to relieve pain and inflammation. PEMF therapy can be safer to use to relieve pain than medications that have harmful side effects. A Magna Wave PEMF device can be more cost-effective than traveling to regular treatments. A popular choice for home use is the Magna Wave Semi, its office or traveler case make it perfect for small rooms. Many patients seek PEMF therapy to maintain their cellular health.
Magna Wave Offers the Best in PEMF Devices
Magna Wave offers the best in quality, technology and long-term warranties. Family owned, Magna Wave has been working with PEMF therapy devices for over 10 years. Magna Wave PEMF devices are made in the United States and are third party safety tested. Magna Wave is proud of their products and reputation!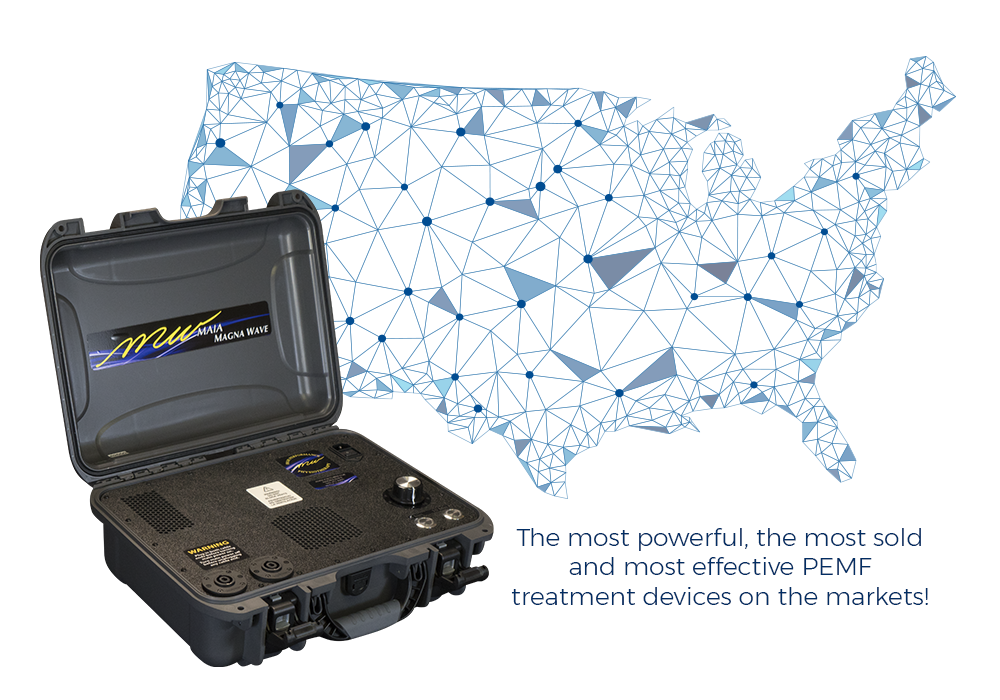 Sources:
https://pulsedenergytech.com/pemf/
https://www.qrs-direct.com/what-is-pemf
https://healthyline.com/pemf-benefits/