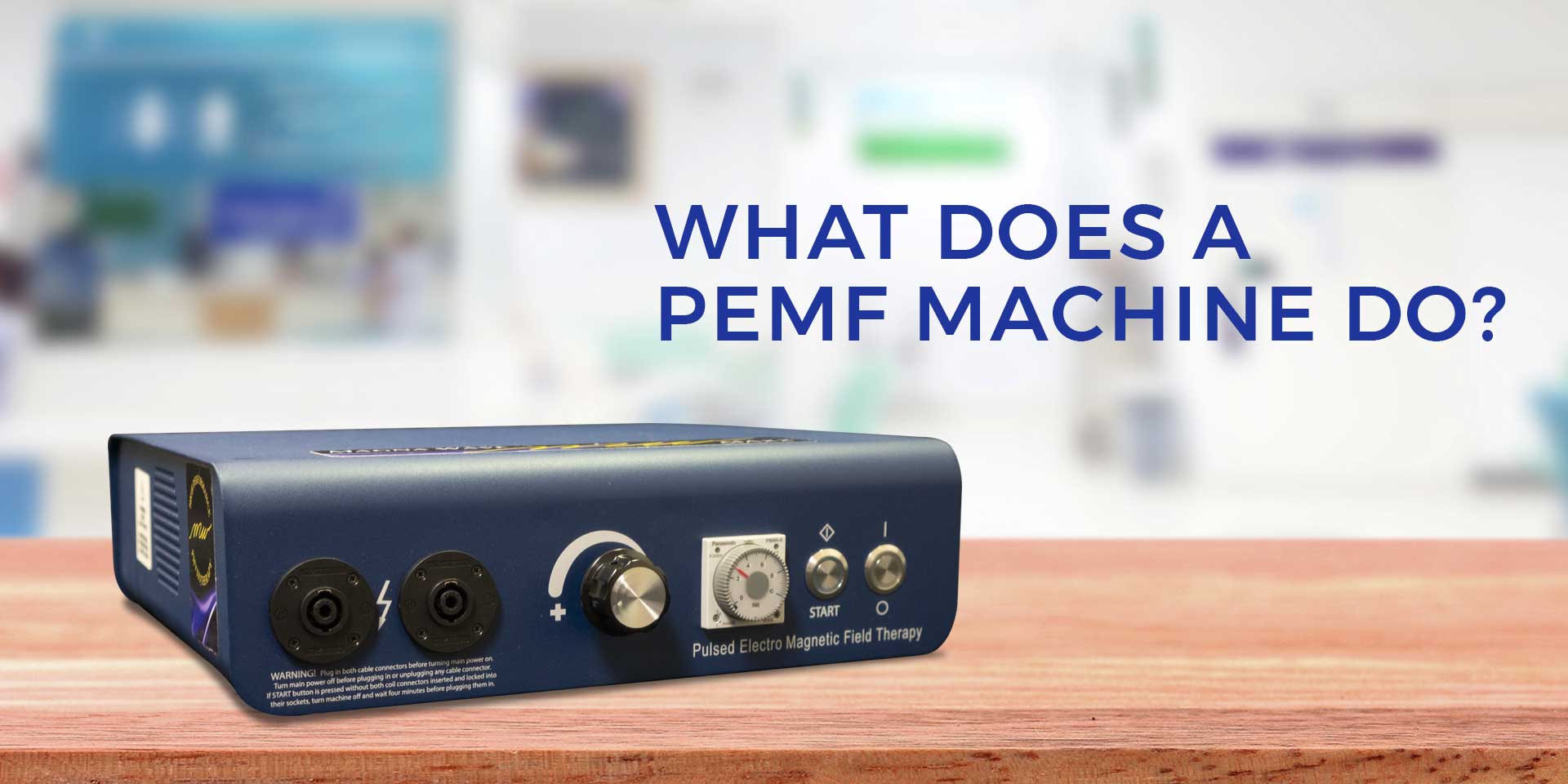 What Does a PEMF Machine Do?
A PEMF machine pulses an electromagnetic field throughout the body. This pulsed electromagnetic field helps to stimulate cells to function better causing an improvement in overall health. PEMF machines are being used in many medical, chiropractor and veterinary offices for their overall health and wellness benefits.
PEMF Machines are Not New
To learn "what does a PEMF machine do?" let's look at some history of PEMF. PEMF machines have been in use since the invention of electricity. They entered the market commercially in the early 1900s. These PEMF machines were used by doctors to study the effects of using electromagnetic fields for healing and cellular wellness.
PEMF machines are often used in East and Western Europe. In North America, Veterinarians were the first practitioners to use PEMF machines, especially for horses and equine athletes, often found at racetracks across the U.S.
The popular Dr. Oz featured how PEMF machines work on his television show. This mainstream exposure has sparked new interest in PEMF therapy from the general public. Now, more than ever, more people are asking the "What does a PEMF machine do?"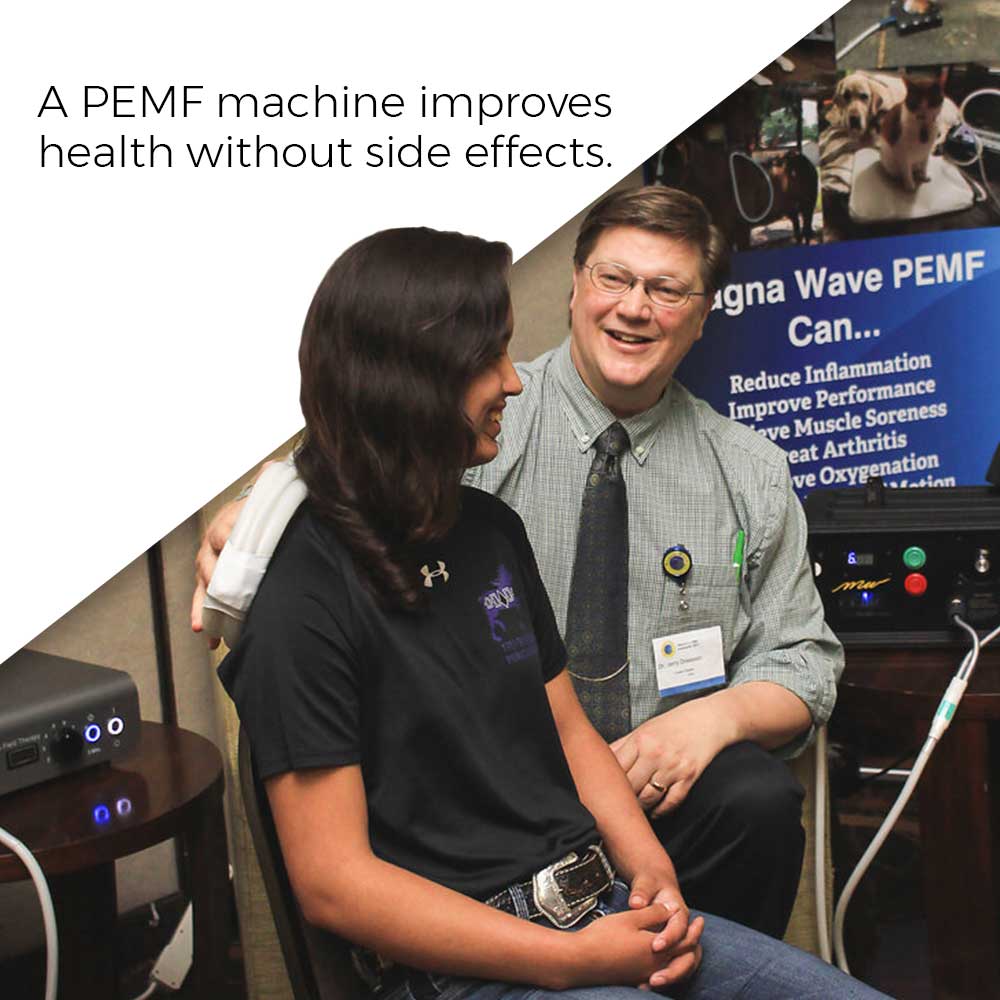 What Does a PEMF Machine Do? It Promotes Cell Wellness.
Cells that are not functioning properly can lead to poor circulation, declining performance, premature aging and degenerative diseases. One of the benefits a PEMF machine does is help to stimulate cell metabolism. A PEMF machine could help restore cell function to its natural state of health. This could lead to an improvement of health without side effects. Cell metabolism is impaired when disease is present. Using PEMF machine therapy when a known imbalance from disease is present could help cells rebalance dysfunction quicker. A four-year study by NASA proves the efficacy of what a PEMF machine does to human cells for healing, growth and regeneration.
What Does a PEMF Machine Do With Routine Use?
Reduce Pain, Swelling & Inflammation
Improve Circulation, Blood & Tissue Oxygenation
Balance Immune System
Accelerate Repair of Bone and Soft Tissue
Relax Muscles
Faster Healing of Skin Wounds
Acceleration of Nerve Regeneration
And More!
Therapeutic PEMF machines pulse high-energy, low frequency waves through the body penetrating cells, tissue, organs and bones while stimulating electrical and chemical processes. It has been established that blood, muscle, ligaments, bone and cartilage respond to electromagnetic fields. PEMF machines use electrical energy to safely direct magnetic pulses through injured tissue which stimulate cellular repair. Studies show that with the proper field intensity and frequency, treatment with a PEMF machine could be disease-modifying. PEMF machine therapy is not painful and has no adverse side effects. PEMF machines are considered safe for humans and animals by various standards and organizations, and in many cases, help to reduce the need for drugs.

"What Does a PEMF Machine Do?"
Depends on the Device
There are different types and models of PEMF machines available. What does a PEMF machine do is slightly different in each device. The power and intensity of the magnetic wave produced by the PEMF machine could have an effect on the desired outcome.
What Does a PEMF Machine Do Can Vary By:
Frequency
Waveform
Strength
Types of Stimulators
There are differences between high power PEMF machines and low power PEMF machines. Most practitioners prefer the high power PEMF machines with a low frequency.
High Power PEMF Machines
Offer Pulsed Waveform
More Effective in Reducing Pain
Offer Variable Control of Pulse Rate
Need Shorter Therapy Period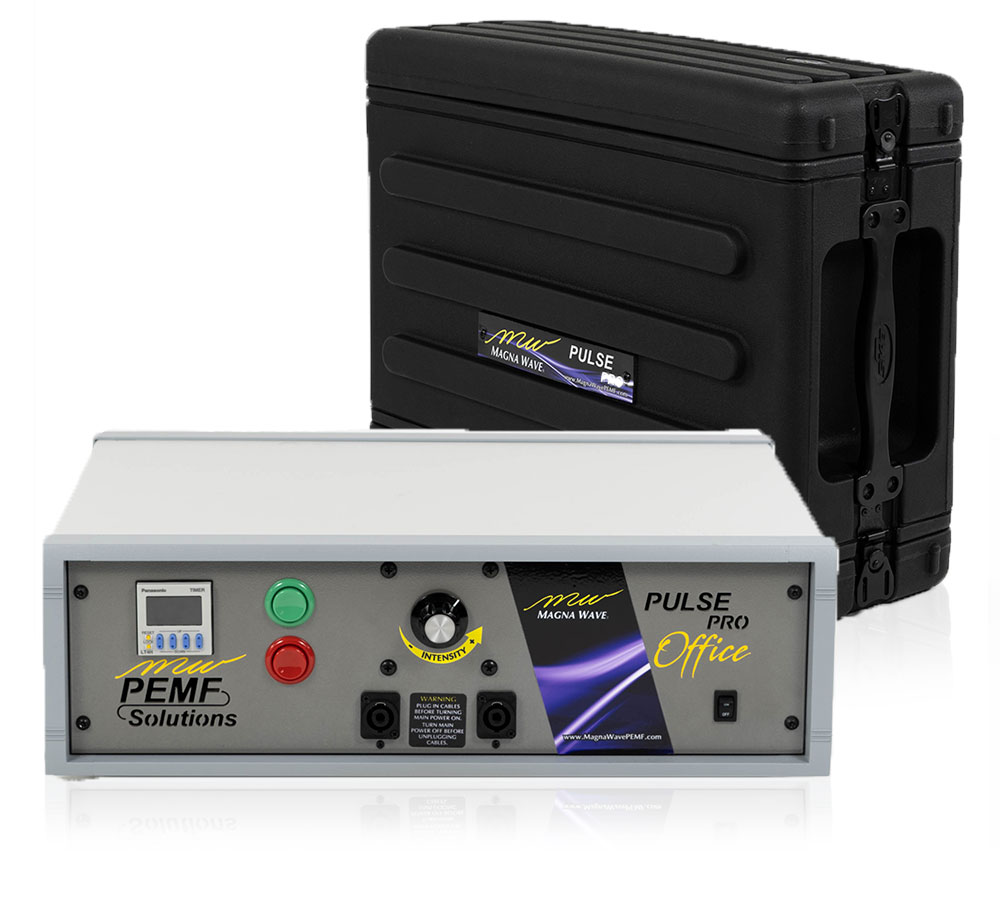 Magna Wave PEMF Machines Achieve Better Results
Family owned and operated, Magna Wave has been working with PEMF machines for over 10 years. One of the more popular PEMF machines, the Magna Wave Maia is a high power – low frequency, state of the art PEMF machine. This PEMF machine is perfect for both humans and small animals. In addition to the Maia, Magna Wave offers many different styles of PEMF machines to suit a variety of scenarios and needs. The professionals at Magna Wave can help you find the right machine for your purposes.
Sources:
http://www.matrixrepatterning.com/pulse-electromagnetic
http://www.doctoroz.com/article/pulsed-electromagnetic-fields-how-they-heal