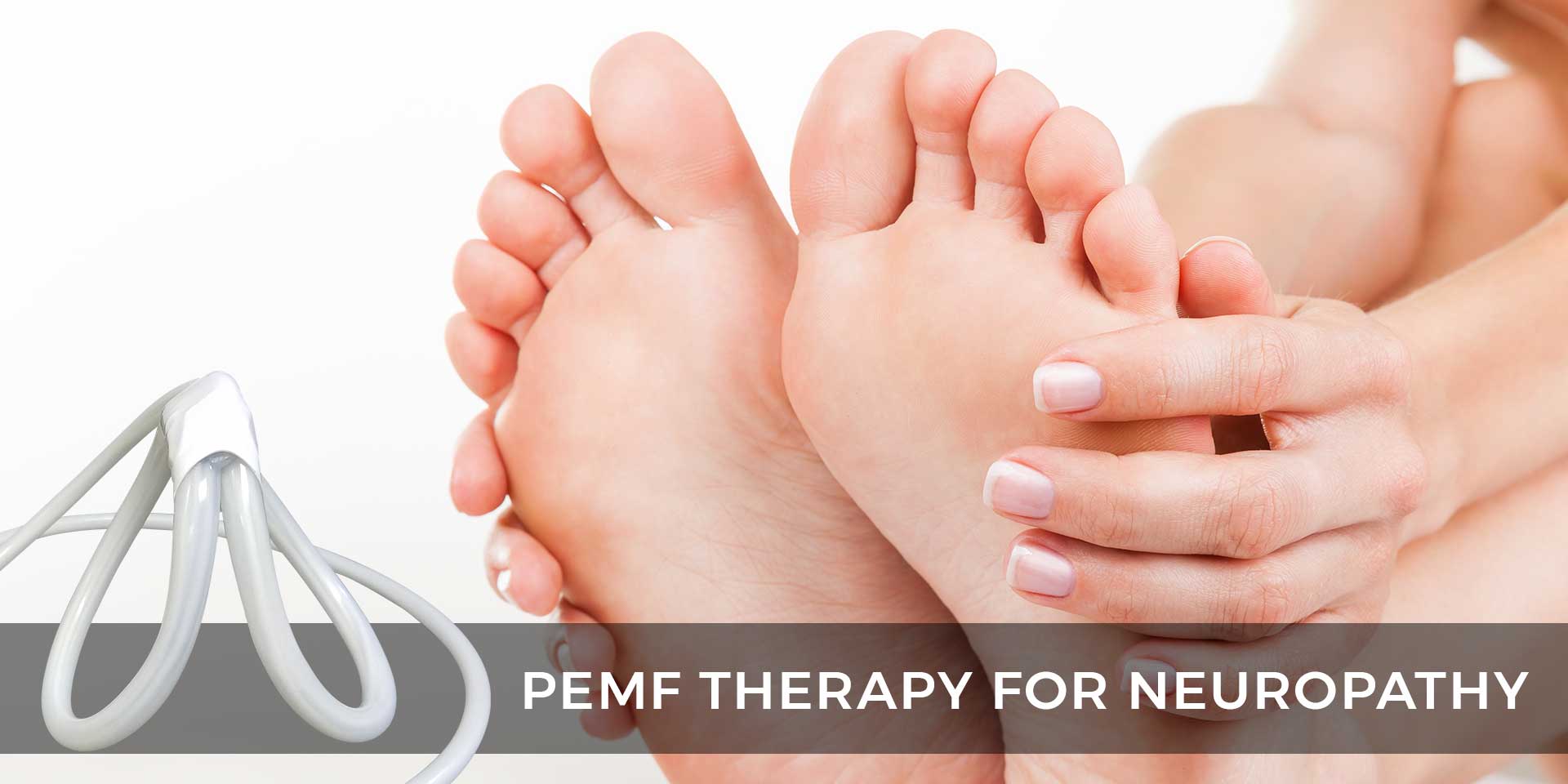 Cases of Diabetes Type 2 Increasing
Type 2 diabetes has increased in the last several decades. This brings an increase in the incidence of diabetic neuropathy, leading to progressive pain, loss of sensation (usually in feet), weakness and disability. Peripheral Neuropathy can increase the potential for diabetes-related lower extremity complications. Conventional therapy attempts to control diabetes and to moderate the pain. Magna Wave PEMF therapy for neuropathy helps to reduce pain and inflammation. Practitioners recommend PEMF therapy for neuropathy to help enhance their existing healthcare modalities.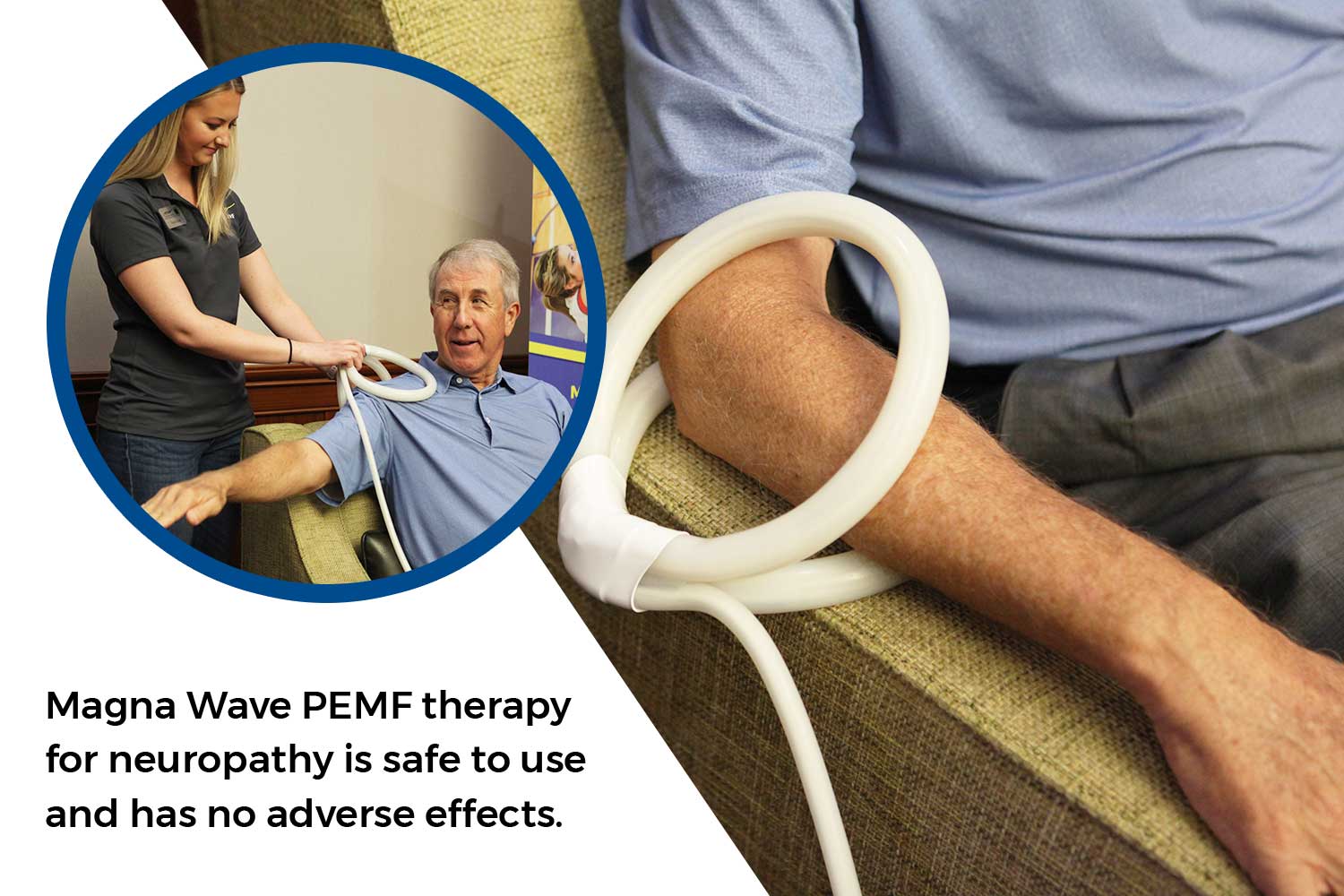 Diabetic Peripheral Neuropathy and Pain
DPN (Diabetic Peripheral Neuropathy) is characterized by aberrant symptoms of stimulus-evoked pain. This often leads to mood and sleep disturbances. These can substantially impair the quality and expectancy of life. It can be hard for the patient to overcome these complications even with their careful management of their diabetes through glycemic control and seeking pain relief for neuropathy. Most conventional pain medications mask symptoms and can have significant adverse effects and addiction profiles. There can be a limited use of oral symptomatic drugs due to the high frequency of adverse events, lack of evidence of long term efficacy and concern about dependence. Magna Wave PEMF therapy for neuropathy is safe to use and has no adverse effects. Many patients are seeking Magna Wave PEMF therapy for neuropathy to help treat their pain. Jim Cornes tells how Magna Wave PEMF therapy for neuropathy is helping his pain after he suffered a stroke.
PEMF Therapy for Neuropathy Treats Pain
Studies have shown PEMF therapy for neuropathy can decrease pain. It is still unclear if the analgesic effect in patients is attributable to a direct effect of PEMF therapy for neuropathy on pain or an indirect effect on inflammation and healing. More trials are needed to determine whether PEMF therapy for neuropathy can offer a complete resolution of DPN. There have been many studies conducted on PEMF therapy and its effects on many different ailments with promising results. Researchers see much potential in PEMF therapy for neuropathy for improvement in nerve functions.
How does PEMF Therapy for Neuropathy Work?
PEMF therapy for neuropathy treats the entire body by improving ATP production, increasing oxygenation, and enhancing circulation, promoting hydration, facilitating detoxification and gaining a better overall absorption of nutrients. PEMF therapy for neuropathy works on a cellular level creating a cascade of effects in our body. PEMF therapy has been found to increase energy and circulation, reduce muscle spasms, improve sleep, enhance healing of bone fractures and reduce pain and inflammation. The increase in cellular energy PEMF therapy for neuropathy provides gives our body the energy it needs to self-regulate and self-heal.

Where Do I Find PEMF Therapy for Neuropathy?
Many practitioners are now offering PEMF therapy for Neuropathy. If you are having trouble finding someone that offers PEMF therapy for Neuropathy in your area, Magna Wave can help. Magna Wave has certified PEMF therapy for neuropathy practitioners across the United States. Magna Wave also offers different PEMF therapy devices for sale or rent. Magna Wave can help you find the right device to start your own PEMF therapy for neuropathy practice or find a device for personal use. The friendly, professional staff at Magna Wave is always ready to help.
PEMF Therapy for Neuropathy Helps Relieve Your Pain.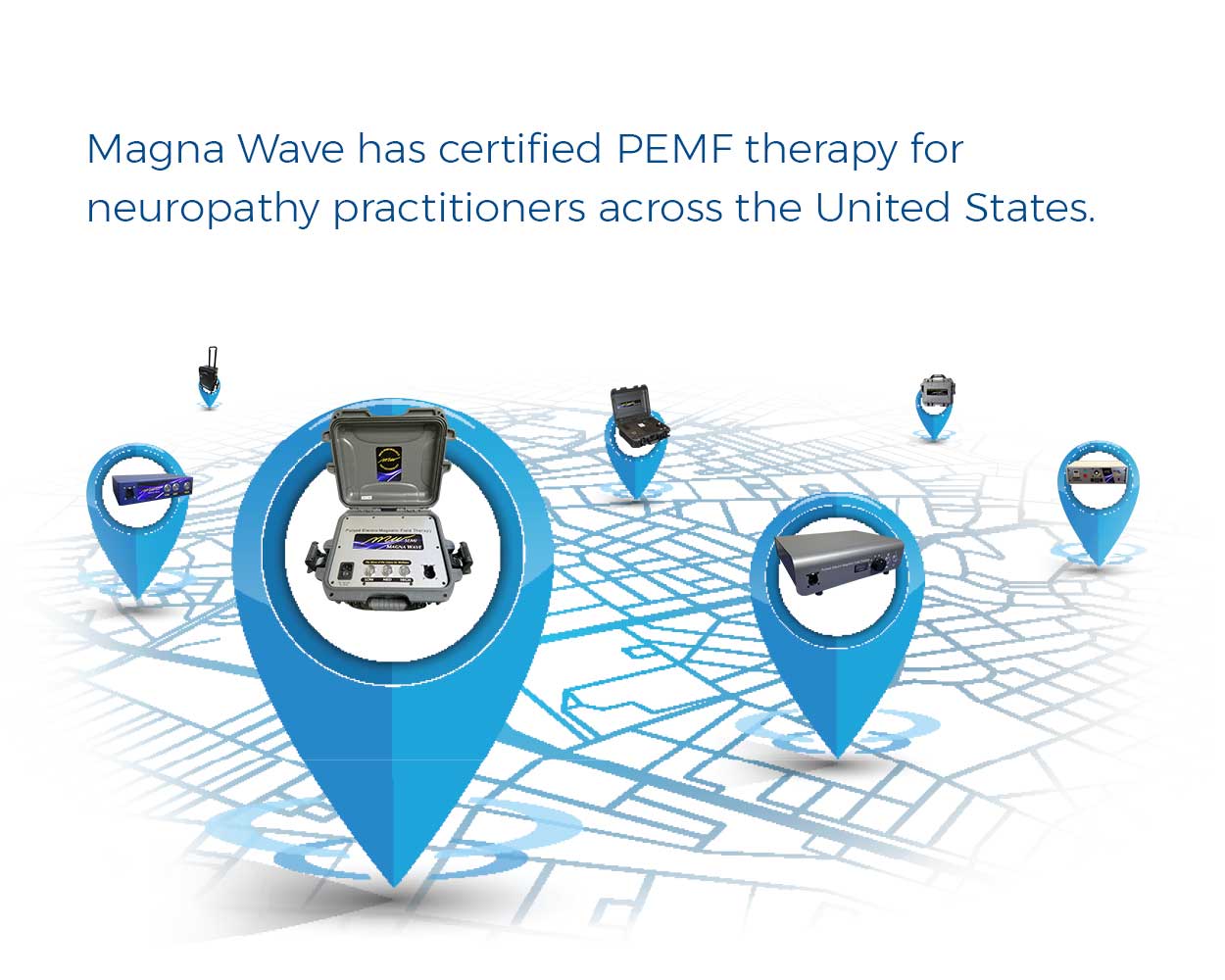 Sources:
https://www.ncbi.nlm.nih.gov/pmc/articles/PMC2812751/
http://www.bfpt.eg.net/article.asp?issn=1110-6611;year=2017;volume=22;issue=1;spage=9;epage=14;aulast=Battecha
https://www.practicalpainmanagement.com/treatments/interventional/stimulators/pulsed-electromagnetic-field-therapy-innovative-treatment
https://www.omicsonline.org/open-access/a-randomized-shamcontrolled-doubleblind-pilot-study-of-pulsedelectromagnetic-field-therapy-to-evaluate-small-fiber-nerve-growth-an-2475-3211-1000117.php?aid=93738
https://www.endocrine-abstracts.org/ea/0049/ea0049ep526