PEMF Therapy for Cats
PEMF therapy for cats is a safe, non-invasive alternative to using harmful NSAIDs for relief of pain. Cats are not tolerant of pain medications and can have kidney failure from even small doses. NSAIDs can have dangerous side effects that include vomiting & diarrhea, stomach ulcers, and liver disease. PEMF therapy for cats acts is a form of pain relief in chronic degenerative conditions. It and can help speed recovery from traumatic injuries. Many Veterinarians offer PEMF therapy for cats as a stand-alone or adjunctive treatment modality.
How PEMF Therapy for Cats Works
PEMF therapy for cats delivers pulsed electromagnetic fields in the body and helps to promote healing. It stimulates the healing process at the cellular level. Pulsed electromagnetic fields have been shown to regenerate cells and improve the oxygen utilization of diseased or damaged tissue. This helps to reduce pain and increase blood flow, accelerating the body's natural healing process. Cats and other animals seem to instinctively know that PEMF therapy is good for them.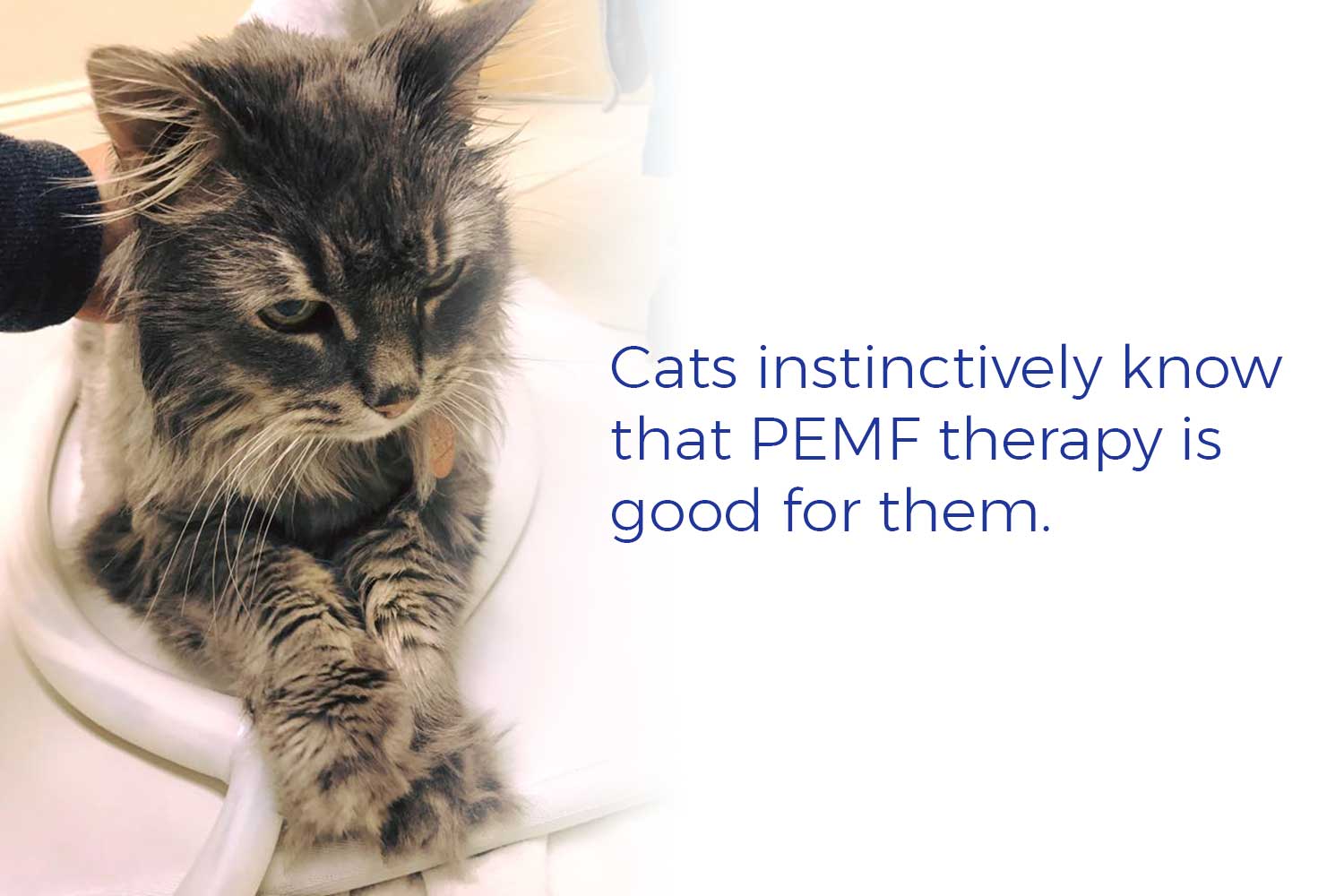 Different Ailments Treated with PEMF Therapy for Cats
Cats can develop painful arthritis as they age. PEMF therapy for cats can help reduce the pain of arthritis. It also facilitates the regeneration of cartilage, making it an effective therapy for cats suffering from arthritis and bone damage. As popularity grows, more Veterinarians offer PEMF therapy for cats at their practice.
Good Reviews on PEMF Therapy for Cats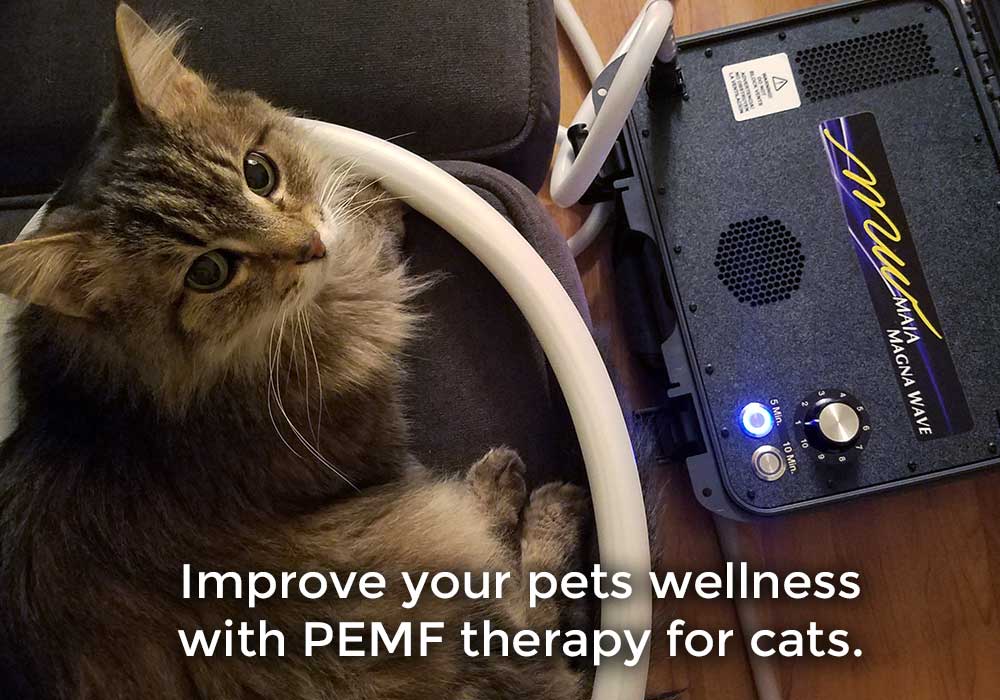 Devices for PEMF Therapy for Cats at Magna Wave
Magna Wave is a family owned business offering the best in PEMF therapy devices. There are several different PEMF therapy devices to choose from. Magna Wave also offers complete training and certification. If you are looking to improve your veterinary practice or for need PEMF therapy for cats in-home use, the experienced staff at Magna Wave are standing by to assist.
Call the Professional Staff at Magna Wave to Learn More about PEMF Therapy for Cats