PEMF Magnetic Therapy Has Been Used For Over 40 Years In Europe
PEMF Magnetic Therapy has been used in the fields of Neurology, Physiology, and Psychology for over 40 years throughout Europe. PEMF magnetic therapy is now becoming popular in the United States.
Veterinarians first began using PEMF magnetic therapy with their equine patients. PEMF magnetic therapy is often found in the barns at racetracks and other Equestrian competitions. Veterinarians used PEMF magnetic therapy to enhance performance, for health maintenance, and healing. Veterinarians also use PEMF magnetic therapy on their canine and feline patients. The proven results PEMF magnetic therapy has had with animals is now being used more on human patients. PEMF magnetic therapy has been used in the US for over 20 years to help stimulate bone fusions and treatment of non-union fractures. PEMF magnetic therapy is supported by scientists and a growing number of medical practitioners worldwide.
How does PEMF Magnetic Therapy Work?
PEMF magnetic therapy works by re-energizing damaged cells. PEMF magnetic therapy works on a cellular level to stimulate, recharge and rejuvenate cells. PEMF magnetic therapy helps to boost metabolism. This helps to regenerate blood cells, which improves circulation and oxygen capacity. Ultimately, PEMF magnetic therapy helps the immune system become healthier. PEMF magnetic therapy helps suppress inflammatory responses at the cell membrane level to alleviate pain and increase the range of motion. PEMF magnetic therapy allows the body to function as it was designed to do. PEMF magnetic therapy helps every bodily function to recharge on a cellular level. This reduces pain and improves the quality of life.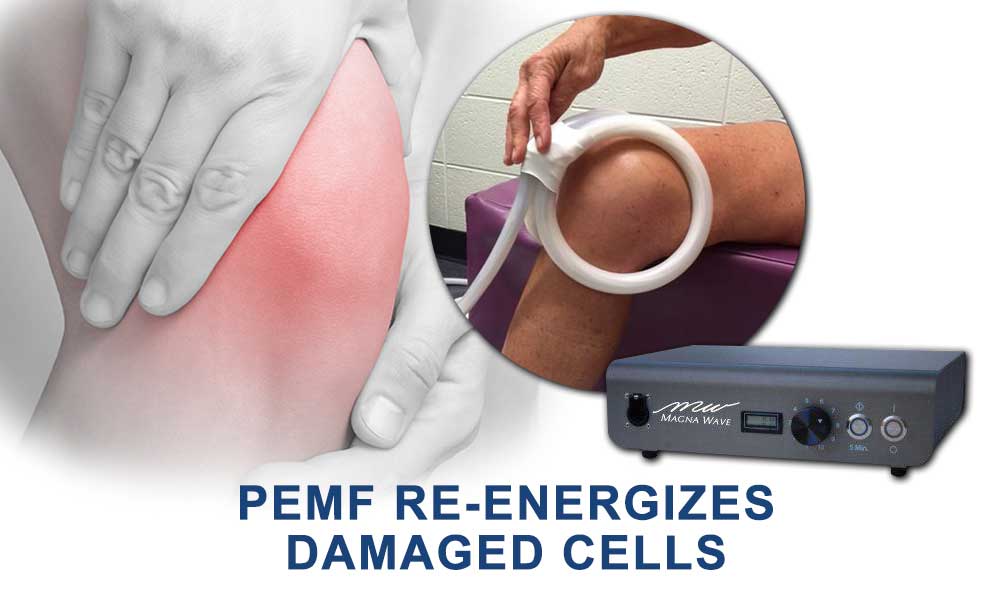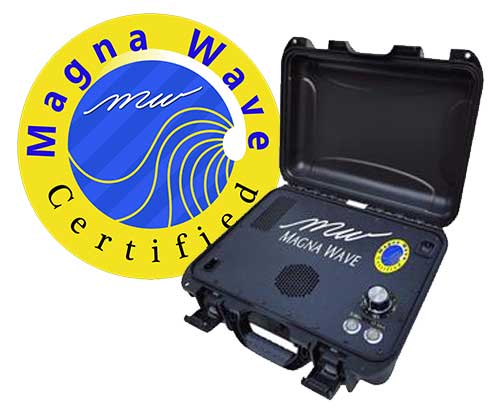 Benefits of PEMF Magnetic Therapy:
PEMF Magnetic Therapy helps support healing of damaged and inflamed tissues.
PEMF Magnetic Therapy helps reduce pain, swelling, and inflammation.
PEMF Magnetic Therapy increases circulation and cellular levels of oxygen.
PEMF Magnetic Therapy aids general muscular and nervous systems health and function.
PEMF Magnetic Therapy accelerates repair of bones.
PEMF Magnetic Therapy reduces stress and its negative effect.
PEMF Magnetic Therapy stimulates the body's natural healing processes.
PEMF Magnetic Therapy for Pain Management and other Health Issues
Conventional medicine attempts to manage pain with medications, injections, surgeries, and other procedures. These are usually not long term solutions. PEMF magnetic therapy improves symptoms by treating the cause. Medications can have harmful side effects. PEMF magnetic therapy is non-invasive and has no adverse side effects. Users of PEMF magnetic therapy describe the experience as relaxing. Patients stay fully clothed and treatment length will vary depending on the type and strength of PEMF magnetic therapy device used. PEMF magnetic therapy creates pulsing, moving energy that can change the way your body copes with pain.
Continued use of PEMF magnetic therapy might help balance blood sugar, blood pressure, and cholesterol levels. Arthritis is better controlled due to a reduction in the pain and inflammation. PEMF magnetic therapy is able to penetrate through the body helping to rebalance and restore optimum cell function. This cellular balance created by PEMF magnetic therapy helps cells, tissues and bodily functions on a fundamental level.
Conditions PEMF Magnetic Therapy May Help:
• Osteoarthritis
• Fibromyalgia
• Osteoporosis
• Swelling
• Postoperative Pain
• Chronic Pain
• Bone Fusion
• Depression
• Muscular Degeneration
• Many more!
PEMF magnetic therapy has undergone clinical trials worldwide and has created a dramatic improvement in patient's quality of life. Magna Wave has PEMF magnetic therapy devices in 3 clinical trials. Read more about these trials and research.
Magna Wave offers PEMF Magnetic Therapy devices in different sizes for different needs. Check out the different PEMF Magnetic Therapy devices Magna Wave offers. All Magna Wave PEMF Magnetic Therapy devices are made in the United States and are third party tested for safety.
Read reviews about PEMF Magnetic Therapy for People, Horses, and Pets. Magna Wave's knowledgeable staff is always available to help with any questions or concerns about PEMF Magnetic Therapy.
Improve Your Life Without Drugs, Pain, Surgery, Invasive Therapies or Expense with PEMF Magnetic Therapy!
Call Magna Wave today to find the right PEMF Magnetic Therapy Device for You!