PEMF for Medical Professionals

Magna Power Engineering and Integration
The most powerful and patented machine to date, the Magna Wave Maia is the only PEMF device for Medical Professionals that has integrated engineering and electronics, easily-controlled and adjusted pulse and magnetic strength.
The Magna Wave Maia provides up to 50 to 60 hz of power and generates a magnetic wave more than 4 times stronger than any digital PEMF machine in the world.
FDA pending digital machine and third party safety tested.
3 year full warranty and 7 year extended warranty at no additional cost.
Fully controlled pulse frequency and magnetic field strength allow the system to always operate at the optimal level for the quickest and most efficient results.
The Maia All Terrain PEMF device is compatible with all of our accessories and has all of the same inputs, and abilities of the Maxx PEMF system. Allowing the use of two attachments at once.
The solid digital computer like electronic design does not contain moving parts, making the system virtually maintenance-free! Program codes allow for customization of your machines sounds and levels.
The Maia PEMF has the only consistent set interval intensity knob, allowing for complete tracking of treatment times and for medical records and consistent treatment schedules.
No other manufacturer has the proven results that Magna Wave has or can match the power, consistent results, and ease of use as the Maia provides.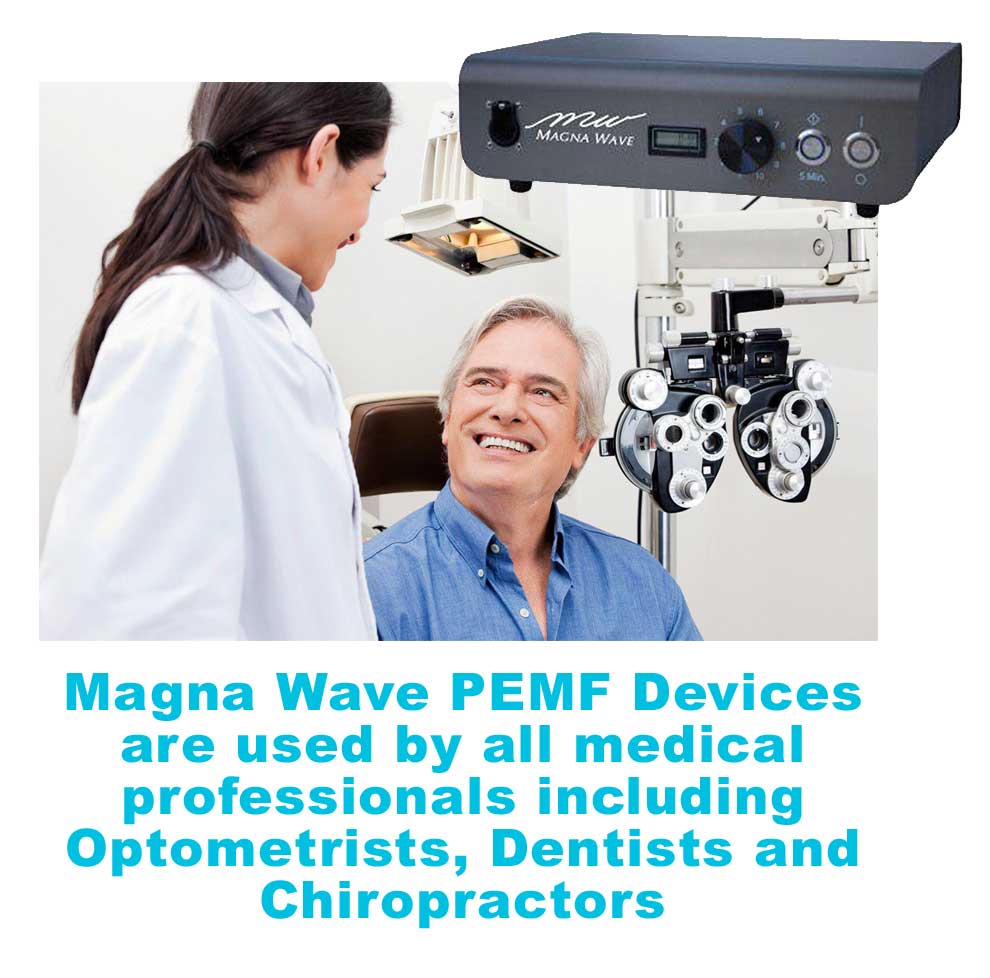 Magna Wave is the most advanced and affordable PEMF wellness company in the market today.
With more testing, machines and training than any other company Magna Wave offers full marketing and education services that are unmatched.
Best of all, Magna Wave PEMF devices are easy to operate. Our affiliate program partners provide our customers with custom email, servers, free landing pages, blogs, and social media marketing. We have the most experience and have developed a turnkey business model to start generating revenue and retaining customers.
Plug in and Go with our machines and our full affiliate dashboard, our customers get custom content tailored for their business including email, templates, blogs and marketing materials.
Magna Wave offers the most innovative PEMF technology, developed over 12 years and growing. Delivering innovation and affordability to all seeking wellness and affordability.

Why Join Magna Wave?
Consistent results, with a warranty to match
Dramatically increased retention rate.
Easy to follow Affiliate and training program
A proven, systematic way to grow your business.
Step-by-step dashboard to generate clients and retain them
Calculate Return on Investment Enter figures appropriate for your situation. Calculation is based upon a 250-day work year.
What Magna Wave offers that you won't get with any other PEMF system
Personalized product training – Magna Wave includes support and training programs you can utilize at home or work as well as a full online training program and free marketing materials you can click and go. We also offer 3 to 4 hands-on training sessions offered monthly. Schedule yours today!
Phone and email support with PEMF specialists – Magna Wave has a team of PEMF specialists who are on call to assist you, providing prompt and accurate responses to all your questions, online and on the phone.
Digital marketing assistance – Support for your marketing includes web design, social media, testimonials, as well as full marketing team and email server. Build your "list" of clients with our free CRM platform, custom product links to sell all of Magna Wave's products and collect commissions easily and quickly.
Effective marketing templates – Free templates for flyers, brochures, postcards, booklets, banners and posters.
Advanced training seminars and webinars – Magna Wave has the largest PEMF summit in the world. Magna Con is a two-day event held in Louisville, Ky. Meet the scientist behind the NASA study, as well as doctors, chiropractors and vets who are harnessing the power of PEMF to build their businesses. Our recertification program keeps you up to date with the latest research findings, product application ideas, patient success stories and case studies.