You Can Offer More to Your Equine Clients with Magna Wave PEMF for Horses!
PEMF stands for "Pulsed Electro-Magnetic Field."  Magna Wave PEMF for Horses creates a gently pulsing magnetic field which restores health at a cellular level by stimulating cell metabolism.
PEMF for Horses is becoming the norm for Equine Performance Enhancement, Health Maintenance, and Healing!
PEMF for horses has been safely used throughout Europe for more than 50 years. PEMF for horses was first introduced to the U.S. in Horse Racing. PEMF for horses' success stories started at the track and rapidly spread throughout the equine world. Several of the recent Kentucky Derby WINNERS have ALL been treated with PEMF Therapy! Magna Wave PEMF for horses can be done at the show or racetrack, right before or after their event. Magna Wave PEMF for horses helps equines stay in peak condition and recover quickly from the stress of competition.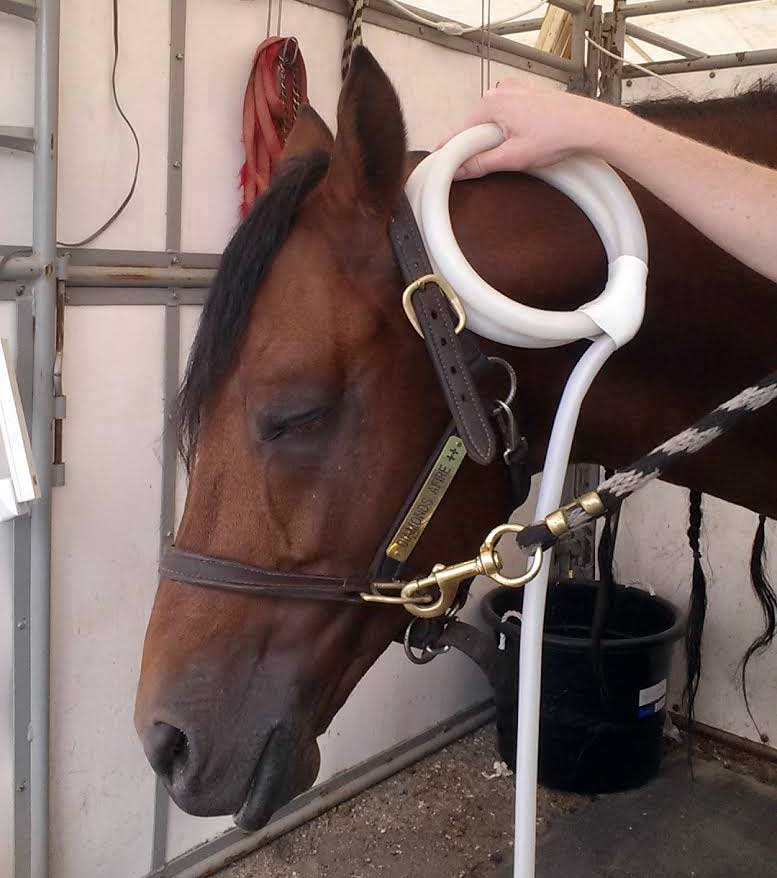 Don't just take our word for it!
"This is my personal show horse Diamonds Afire and we just arrived home from our Arabian Canadian nationals where he brought home a National Championship and several Top 10 Awards. He love, love, loves the Magna Wave and it has helped his career as a show horse tremendously! He always closes his eyes and sleeps when I work on him! As you can see in the pictures!" -Jennifer Henderson
Magna Wave PEMF for horses is the wave of the future for health & wellness.
Published, scientific studies abound for PEMF for horses.  These studies have proven the health benefits of PEMF for horses.  PEMF for horses is FDA approval pending and has been proven to have neurological, physiological and psychological benefits. There are many years of practical experience by equine therapists, horse owners, and veterinarians. It is a widely used therapy for multiple conditions, improved health and enhanced performance of people and animals (including dogs, cats, show horses, race horses, and pleasure horses).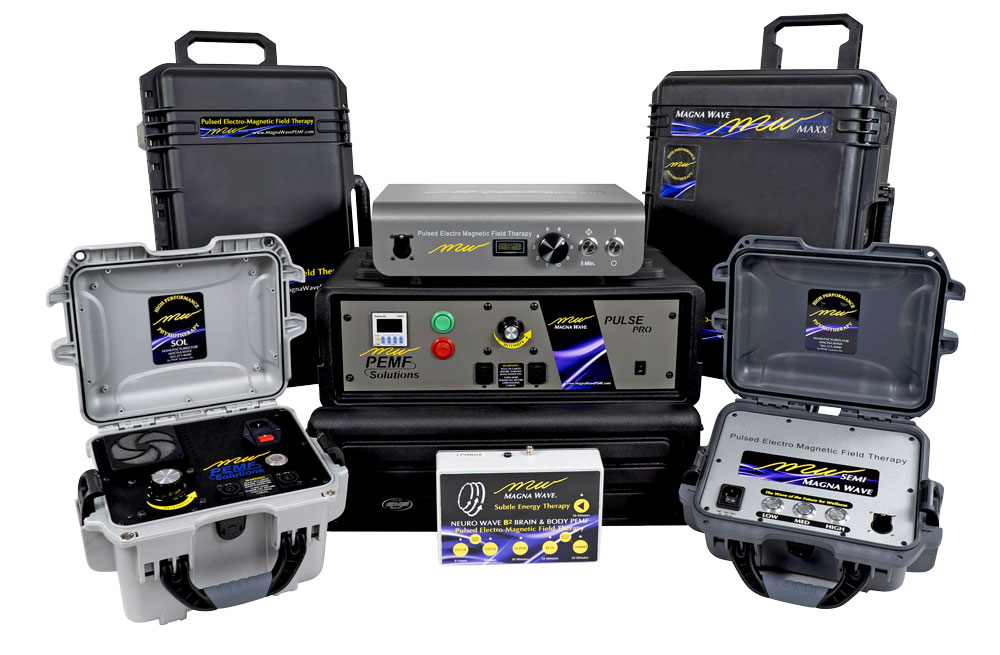 Magna Wave PEMF for horses is Safer than DANGEROUS STEROIDS!
Magna Wave PEMF for horses offers a drug-free option to improve performance, relieve soreness & accelerate healing. Read More about PEMF Therapy by Dr. Robert Jay Rowan.
Magna Wave PEMF for horses can be used to treat the whole body or specific areas or injuries. PEMF for horses is non-invasive, is not painful and does not require sedation. Improve performance, range of motion, speed, and strength all with Magna Wave PEMF for horses' technology. PEMF for horses reduces inflammation & relieves pain and can be used to calm a horse mentally before going into the show ring. Magna Wave's PEMF for horses can also treat areas not easily reached by other methods…including the poll, TMJ joint, upper neck, hamstring, and psoas muscle.
"My horse, Savannah, an approximately 10 year old mare with Impressive breeding. She was currently having seizures 1 to 3 times a week. This mare is a walk trot lesson mare who loves her job. With the seizures suddenly appearing and their frequency increasing, Savannah was sidelined in the lesson program. After her first treatment, the seizures stopped. We made another appointment for 2 weeks. She is currently seizure free and back toting children around for their lessons."
– VickyLynn Toporek
Magna Wave PEMF for horses is being used on horses & riders in nearly every Competitive Equestrian Discipline!
Magna Wave PEMF for horses' treatment is not physically demanding on the practitioner with a whole body equine treatment being done in just 30-45 minutes. PEMF for horses can actually show where the horse is sore while providing relief. PEMF for horses works by increasing blood oxygen, activating the lymphatic system and stimulating acupuncture points. This reduces pain and inflammation and promotes healing. Magna Wave PEMF for horses therapy is not stressful on the animal; rather it is calming and relaxing for them.
Magna Wave PEMF can be used effectively on horses & other animals in your veterinary practice!
An Equine Veterinary Clinic can use PEMF for horses for many conditions.
Performance Stress and Body Soreness
Soreness of the Back, Stifle, Joints, Neck, Poll, TMJ, Shoulder or Hooves
Soft Tissue Injuries – Bruised or Torn Muscles, Tendons, and Ligaments
Hoof Abscess, Stone Bruises
Conditions of Age
Arthritis, Cushing's Disease
Systemic Illness, Immunity Issues
Anhidrosis
Digestive Issues
Wounds From Surgery or Injury Including Non-Healing Wounds
Bone Issues – Normal and Non-Healing Fractures
Laminitis, EPM or Founder
Lackluster Health or Performance
Improve Behavioral Issues Associated with Stress, Mental Tension, and Pain
Faster Recovery From Performance, Illness or Injury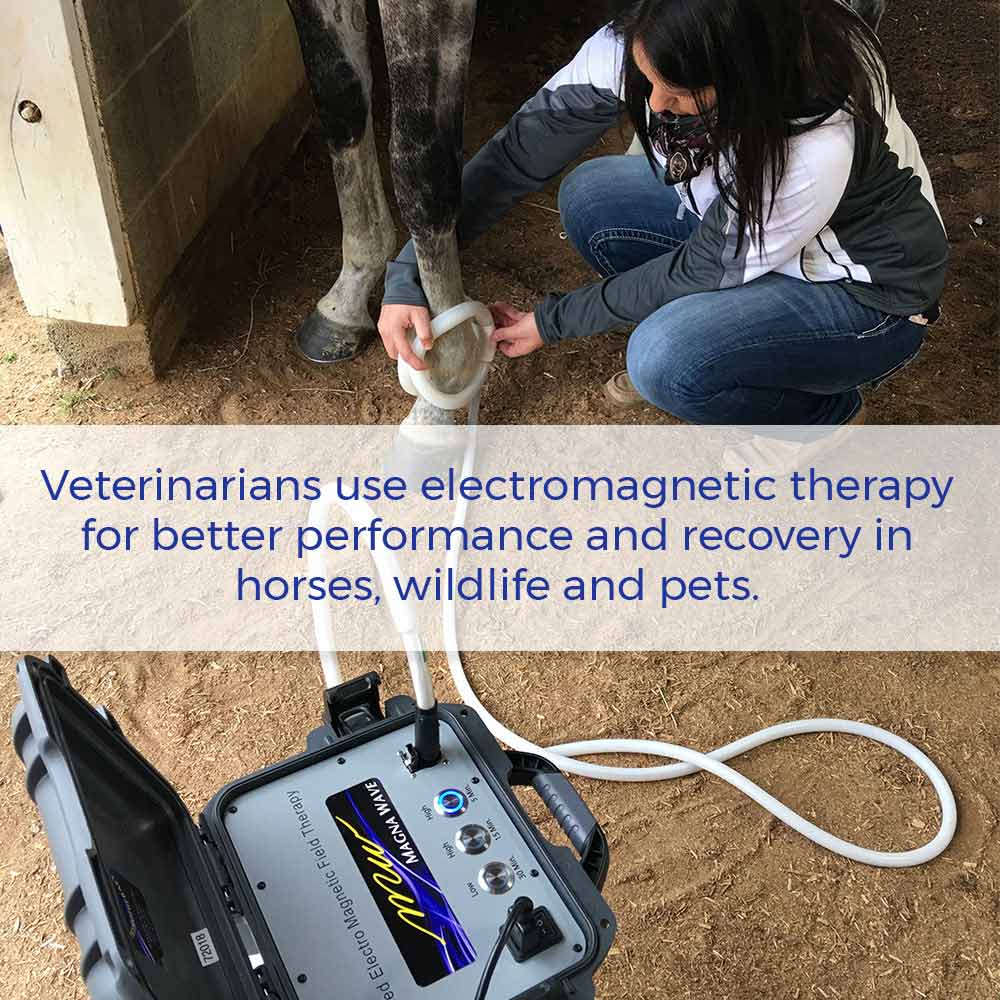 Your veterinary practice should offer Magna Wave PEMF therapy to its equine clients. One of Magna Wave's most popular and powerful PEMF for horses systems is the MAXX. Many Veterinarians commonly use the MAXX PEMF for horses machine.
More Testimonials From People Who Know and Use Magna Wave PEMF For Horses.
Magna Wave makes sure you get the best PEMF for horses equipment and customer service. Magna Wave offers the only training program in the country. Our PEMF certification is recognized at race tracks and horse shows, doctor's offices and vet clinics across the country.
Magna Wave in the News
Copyright © 2017 Paulick Report. by Sarah Coleman | 05.01.2015 | 4:53pm
With scrutiny of medications in racehorses at an all-time high, it's no wonder that some trainers are turning to alternative therapies to keep their charges in tip-top shape.
One such proponent of thinking outside the box is trainer Dale Romans, who conditions Kentucky Derby-bound Keen Ice and Kentucky Oaks contender Birdatthewire.
While Romans has no hard-and-fast statistical evidence that the modalities he uses work, he notes that the technology he uses was designed by NASA to loosen up muscles and promote circulation in humans.
"The biggest thing on natural stuff is that if they [the horses] like it," he said. "I figure that nature tells them to like it for a reason and it's doing something good, even if I can't pinpoint what it is."
Romans says all his horses, including the two that will race this weekend, receive two alternative therapies to keep them in top racing shape: therapy with a Magna Wave machine and a vibration plate.
"All that stuff, I think, needs to be used early, as more preventative than when you're trying to heal something," says Romans.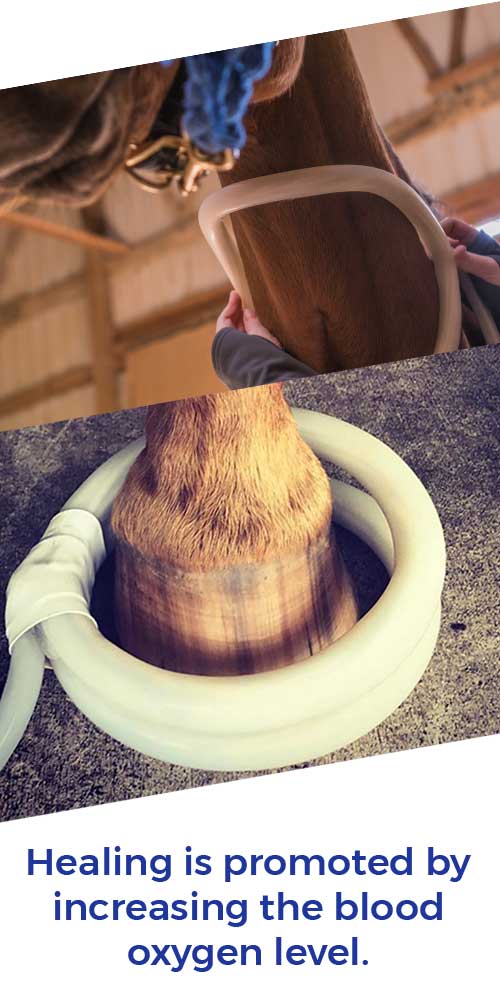 Magna Wave PEMF
At first glance, the Magna Wave looks like it might feel a little painful when in use. A standing horse has a large, curled hose attached to a control box draped or held over areas of his body and the resulting pulses cause his muscles to contract. Romans said the machine can deliver a bit of a sting when turned up in intensity, but the horses don't seem to be bothered at all. Romans' horses find the machine comfortable enough that they can receive the treatment in their stall with no sedation or restraint, and sometimes grab a few mouthfuls of hay while the hose is moved over their bodies.
Magna Wave High Voltage Pulsed Electro-Magnetic Frequency (PEMF) therapy is a non-invasive alternative therapy that has no side effects or risks of use, according to its manufacturer. This machine works by sending high-power electromagnetic pulses through the hose, creating what feels like a focused vibration in the hose. The pulses are intended to benefit the horse by improving circulation, increasing blood oxygen, stimulating the lymphatic system, relaxing muscle spasms, relieving tension, enhancing muscle tone, and increasing range of motion—all without the use of drugs. Additionally, pain and inflammation are reduced on a horse dealing with injury, and healing is promoted by increasing the blood oxygen level.
A traditional treatment takes about 30 minutes, and Romans' horses receive treatment about three times a week. There is no racing rule that designate how often or how far out from the race a horse may receive a Magna Wave treatment.
In sensitive areas (those with lots of tendons and muscle), the muscles twitch because of super oxygenation and molecule movement in the cells. Though the horse's health team may know which area on an animal is causing issues, the magna wave is used on the entire horse. This allows the area to be continuously helped as super-oxygenated blood from the rest of the body continues to flow to and through the area.