PEMF Devices for Sale
PEMF therapy has had many positive impacts on the health of people, horses and pets with varying ailments or conditions. Unlike medication, a PEMF device does not change the chemistry of your body, but works on a cellular level to improve your health. Many practitioners along with the general public are asking about PEMF devices for sale. PEMF devices for sale can come in many different forms. Finding the right PEMF device for sale that will best benefit your health or be the best investment for your practice can become overwhelming.

PEMF Devices for Sale from Reliable Source
It is important to find PEMF devices for sale from a well-established, reliable manufacturer. Magna Wave offers the best warranty in the business and can help you seek repairs. When you buy Magna Wave PEMF Devices you are buying straight from the manufacturer. Backed by a full-certification and training program, Magna Wave PEMF devices are FDA tested and made in the USA.
PEMF Devices for Sale Offer Different Frequencies and Intensities
PEMF devices for sale offer different frequencies and intensities from high to low. Many conditions respond well to high power, low-frequency PEMF devices like Magna Wave. The higher intensity PEMF devices for sale tend to reach deeper into the body and show results in a quicker amount of time. As the high-intensity charge pulses through the body, it causes a greater and more rapid change.
Accessories Available for PEMF Devices for Sale
Most PEMF devices for sale come with 2 or 3 different accessories to apply the electromagnetic charge. These are usually a butterfly loop, large loop or paddle. Different accessories are needed depending on which areas you want to treat. There are special accessories available to use on equine patients. These include the Zoom paddle and Zoom hoof box. The Magna Wave Semi Equine bundle offers cost savings with these accessories included. A body mat is also available to attach to some PEMF devices for sale. PEMF therapy devices come with a carrying case for easy transport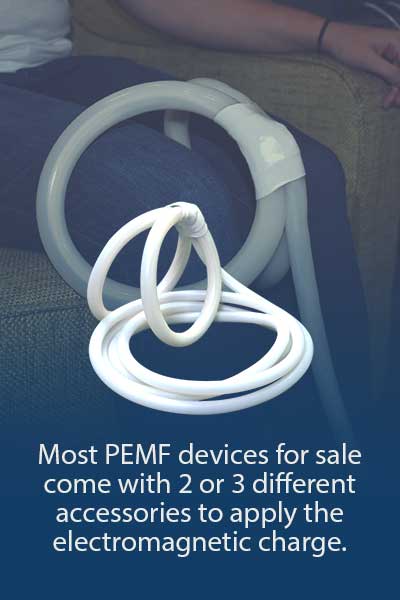 PEMF Devices for Sale or Rent
PEMF devices for sale can be expensive but when computed over the lifetime of the device it is an exceptional price per day value. Multiple users can receive regular benefits from one PEMF device. Owning your own PEMF device allows you to have one system that can be used on the entire family in the comfort of your home. PEMF devices for sale can be rented before being purchased. This allows you to opportunity to try it out and make an informed decision on the PEMF device for sale. The trained professionals at Magna Wave can assist you with choosing the best PEMF device for your needs.
PEMF Devices for Sale from Magna Wave
Magna Wave is a family-owned company with more than 10 years' hands-on experience in PEMF therapy with the best, state-of-the-art PEMF devices for sale. Magna Wave offers either analog (spark chamber) or digital PEMF devices for sale. Several models adjust to low, medium and high settings to customize usage. Magna Wave PEMF devices for sale are manufactured in the USA and are third-party tested for safety. The team at Magna Wave are dedicated to providing the best solution for natural health and pain relief. If you have questions about the machines or the uses for PEMF devices for sale, contact us today.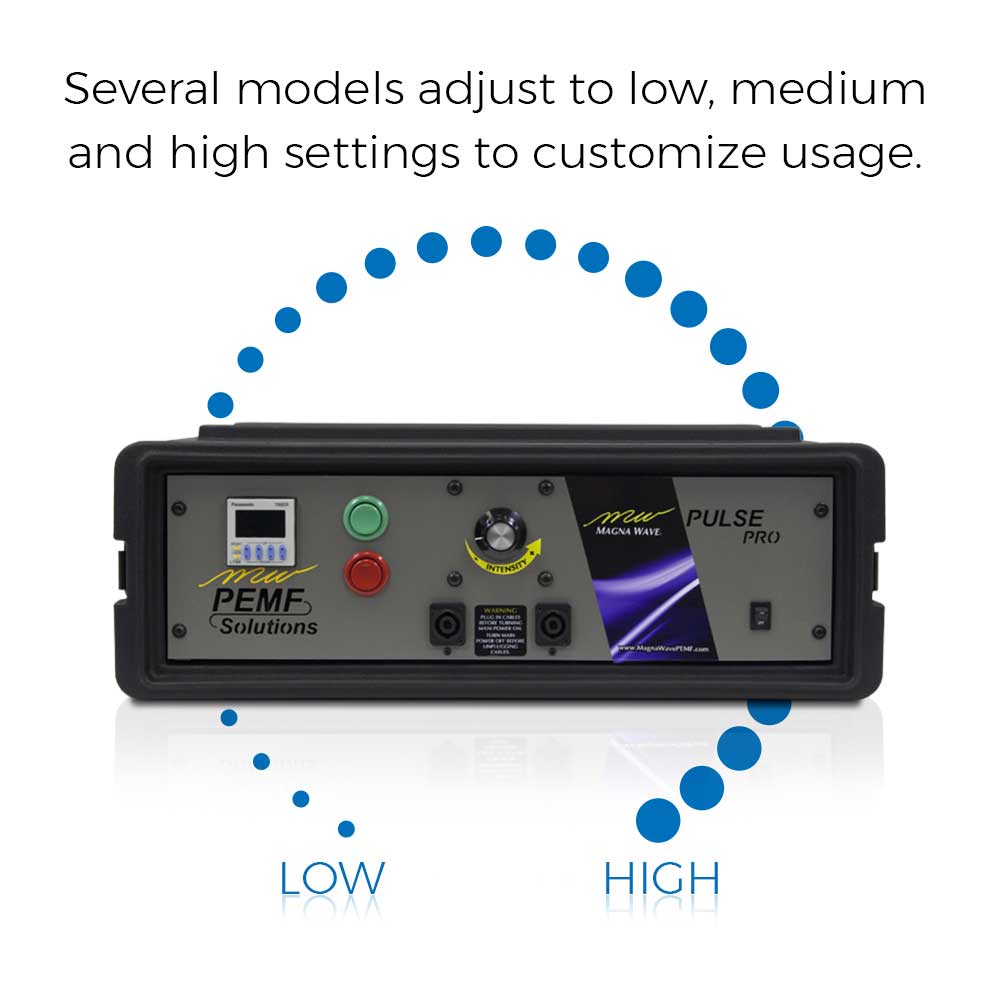 Sources
https://www.miramate.com/how-to-choose-the-best-pemf-device/
https://www.drpawluk.com/buyers-guide/pemf-starters/