How Quickly Does PEMF Therapy Show Results?
How quickly does PEMF therapy show results can depend on several variables. PEMF therapy results can depend on the overall health of the person being treated and the device being used. The body takes time to heal. Some patients see PEMF therapy results quickly with continued improvement over time. Others may need several sessions of PEMF therapy to recognize improvements in their health.

How are PEMF Therapy Results Achieved?
PEMF therapy results are achieved by speeding up the healing rate. The body must be given the proper signals or stimulus to start healing. Most illnesses take time to develop and it can take time for PEMF therapy to show results in healing. Many people may not see a huge improvement in symptoms day to day, but when looking back over a week or month of PEMF therapy they realize significant improvements. If a health problem is stubborn and chronic, PEMF therapy results could take up to 6 months. PEMF therapy shows results quicker with the right equipment and schedule of treatments.

PEMF Therapy Shows Results in Humans, Equine, Dogs & Cats
It is easy to apply PEMF therapy as it penetrates clothing, fur and casts to reach all the tissue in a target area. PEMF therapy shows results in reducing pain and is much safer to use than most pain medications. Many pain medications that are prescribed can cause serious side effects and addiction. In veterinary medicine, PEMF therapy shows results in reducing pain in dogs that could be seriously injured by pain killers. Cats are even less tolerant of pain medication and can have kidney failure from even small doses. PEMF therapy shows results with no adverse side effects and without potential drug interactions. PEMF therapy can be used a primary treatment of an adjunct therapy.
PEMF Therapy Shows Results with Magna Wave Devices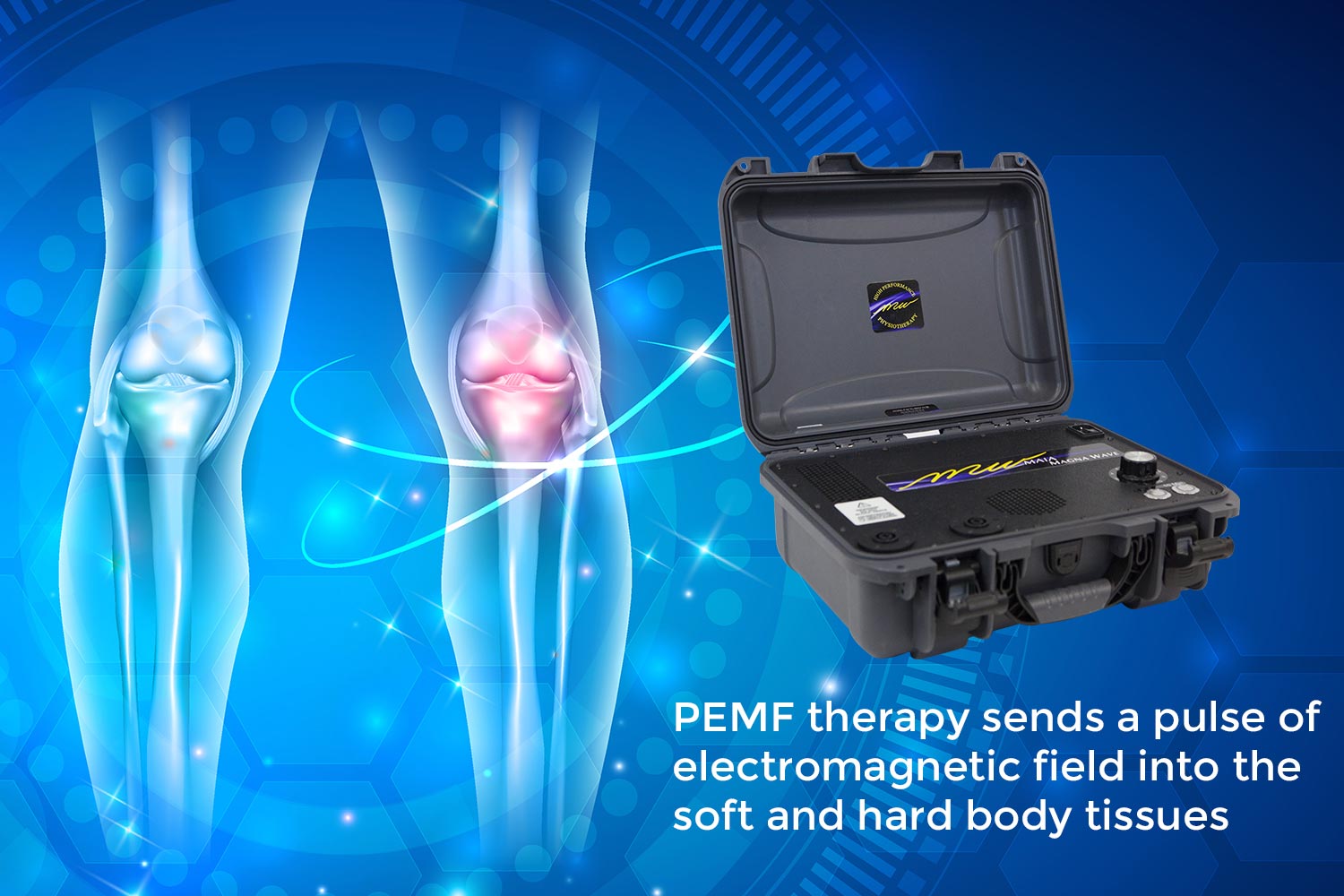 Sources
pulsepemfpro.net/?page_id=167
drpawluk.com/education/pemf-information/setting-a-healing-timeline/
assisianimalhealth.com/blog/2013/09/when-use-pemf-therapy/
pemftherapyeducation.com/2018/06/benefits-of-pemf-therapy-for-frozen-shoulder/