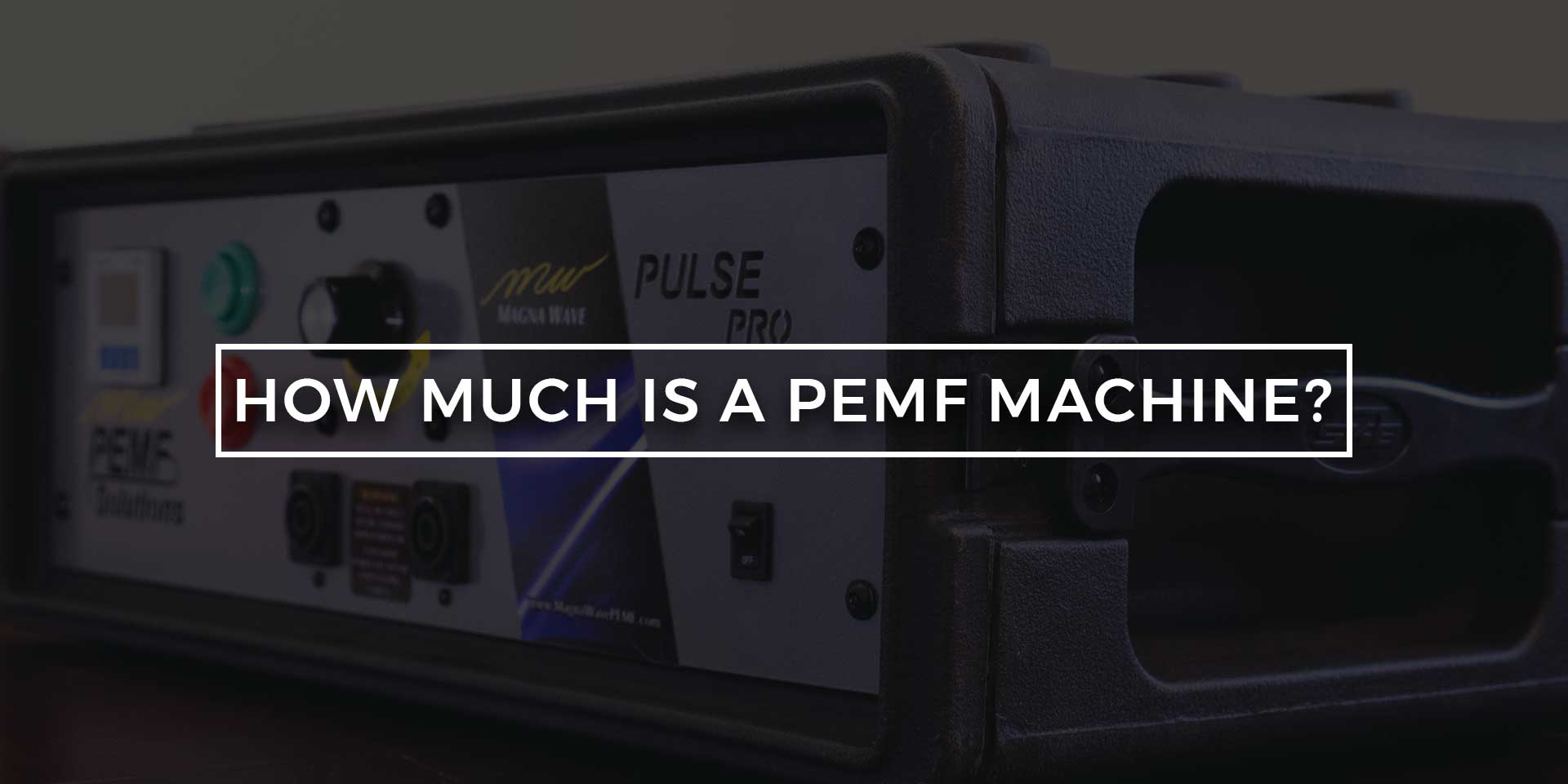 How Much is a PEMF Machine?
How much is a PEMF machine can vary by the type of device. PEMF machines can differ on their power level, waveform, frequency and treatment time. Most practitioners prefer a high power PEMF machine for deeper penetration and quicker results. Magna Wave offers the best quality, high power PEMF machines using the latest technology. When asking how much is a PEMF machine, also consider warranties, training, certification programs, and customer service.
Why Use a High Power PEMF Machine?
PEMF devices can produce magnetic energy that is as little as the Earth's magnetic field to more than 10,000 times as powerful. Higher powered devices tend to work quicker and more efficiently. A high power PEMF machine directly stimulates and repairs cells which offer a greater benefit to the body. PEMF machines send pulsed electromagnetic fields throughout the body to reduce pain & inflammation, help repair damaged cells, create healthy new cells, stimulate neurons and heal non-union fractures. Lower power devices are not able to penetrate the body deeply enough to have these effects.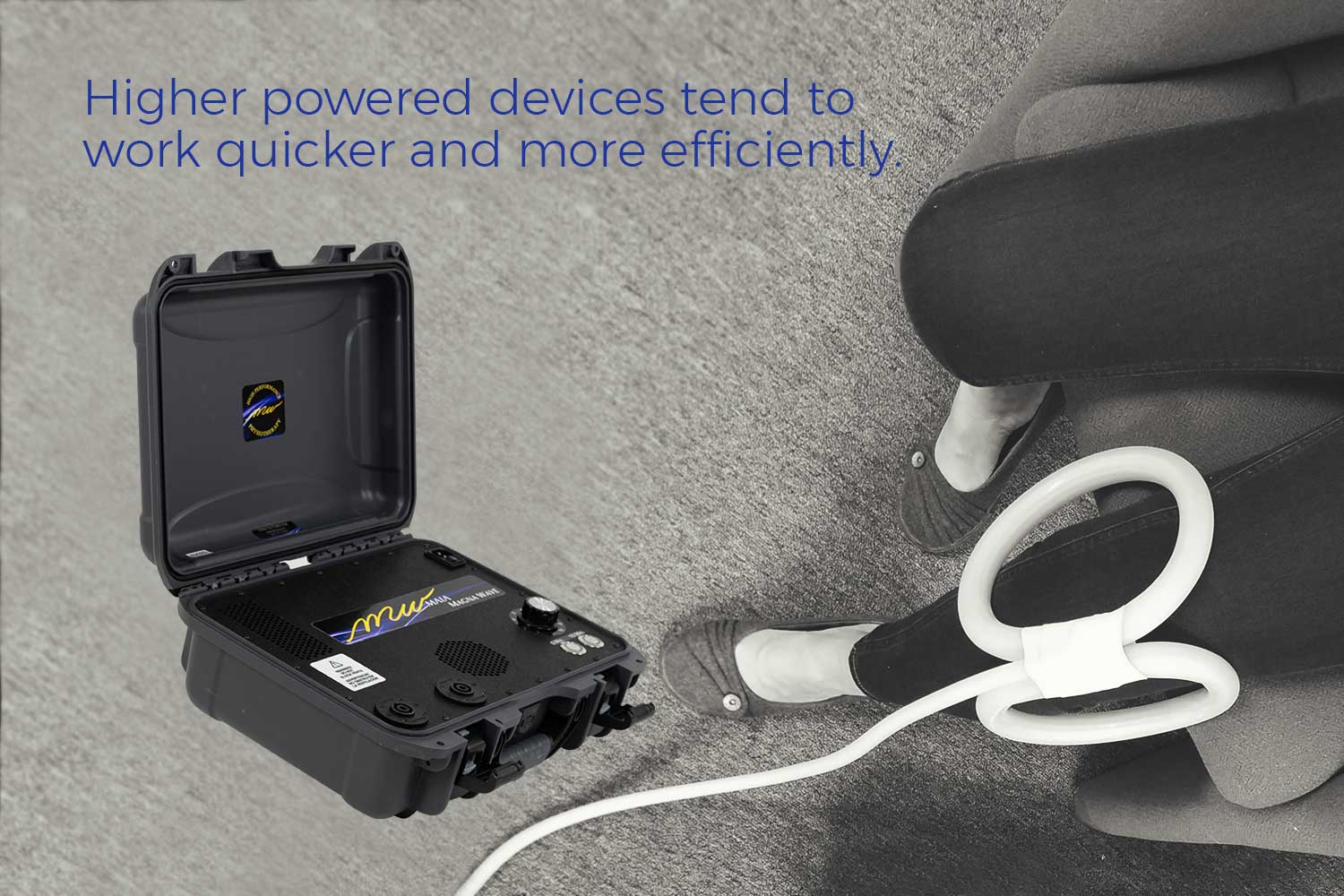 How Much is a Magna Wave PEMF Machine?
Magna Wave offers several different high power PEMF machines. These PEMF machines are used by practitioners, chiropractors, acupuncturists, massage therapist, veterinarians and medical doctors. There are also PEMF machines for in-home use. How much a PEMF machine costs will depend on what features and options you need. PEMF devices can range from under $2,000 to $21,000. Magna Wave offers different applicators that offer better efficiency in the application of pulsed electromagnetic waves.

How Much is a PEMF Machine for Horses?
A popular equine PEMF machine is the Magna Wave Semi Equine bundle. This is a digital powered device offering low, medium and high settings. This bundle includes the attachments needed to start your equine PEMF machine treatments. These attachments include the large loop, a butterfly loop, zoom hoof bundle and XL wave wings. This Equine bundle offers a savings over how much this PEMF machine and attachments would cost if bought separately.
How Much is a PEMF Machine for Home Use?
An easy to use PEMF machine for home use is the Magna Wave EZY System controller and blanket. This intuitive PEMF machine is lightweight and uses a hand-held generator. It can easily be stored out of the way when not in use. This affordable system is under $2,000.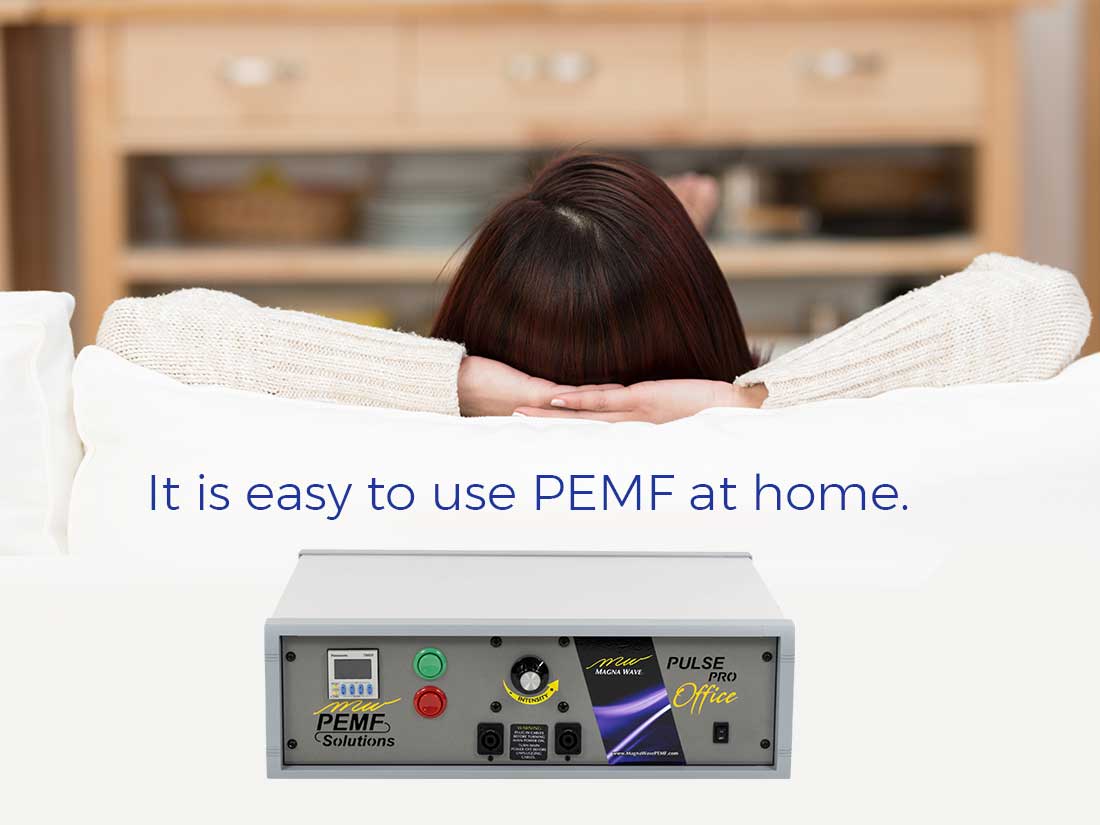 How Much is a PEMF Machine for Practitioners?
The professionals at Magna Wave can help you find the best PEMF machine to suite your practice. Magna Wave offers both analog and digital spark chambers. There are several models that can are easy to transport to a barn for equine patients or to training facilities for athletes. A popular choice is the digital Magna Wave Maia which offers integrated engineering and electronics, easily-controlled and adjusted pulse and magnetic strengths. The Magna Wave Maia always operates at the optimal level for the quickest and most efficient results. Included with the Magna Wave Maia are two attachments which can be used simultaneously. This PEMF machine is perfect for both humans and small animals. It is currently being used in 3 clinical trials. How much is a Maia PEMF machine? The PEMF device including 2 attachments and 3 cases is only $21,000. This device could be a great investment in helping your patients and making your practice more profitable. The Magna Wave Maia is available for sale or can be leased. The entire leased amount can be applied to purchase.

How Much is a PEMF Machine to Lease?
You can rent the Magna Wave Maxx or Maia PEMF machine for $2,550. This gives you three months of unlimited use. This is an excellent way to try one of these PEMF machines. 100% of the rental cost is deducted from the purchase price. Magna Wave can help with financing too. There is 6 months interest free in states with US Bank branches. By offering PEMF therapy, Magna Wave practitioners offer a valuable professional service.
Why Choose Magna Wave PEMF Machines?
Magna Wave PEMF machines are made in the USA and are FDA safety tested. Magna Wave PEMF machines are the most powerful, most sold and most effective devices. Magna Wave offers training and certification in PEMF therapy and a 10 year extended warranty on their devices.
You will find the Best Support and Customer Service in the industry at Magna Wave!
Sources:
https://pemf-devices.com/pemf-therapy-device-selection-guide/
https://www.chiroeco.com/pemf-device-experience/
https://www.pemftherapyeducation.com/2017/12/tens-unit-not-pemf-device/