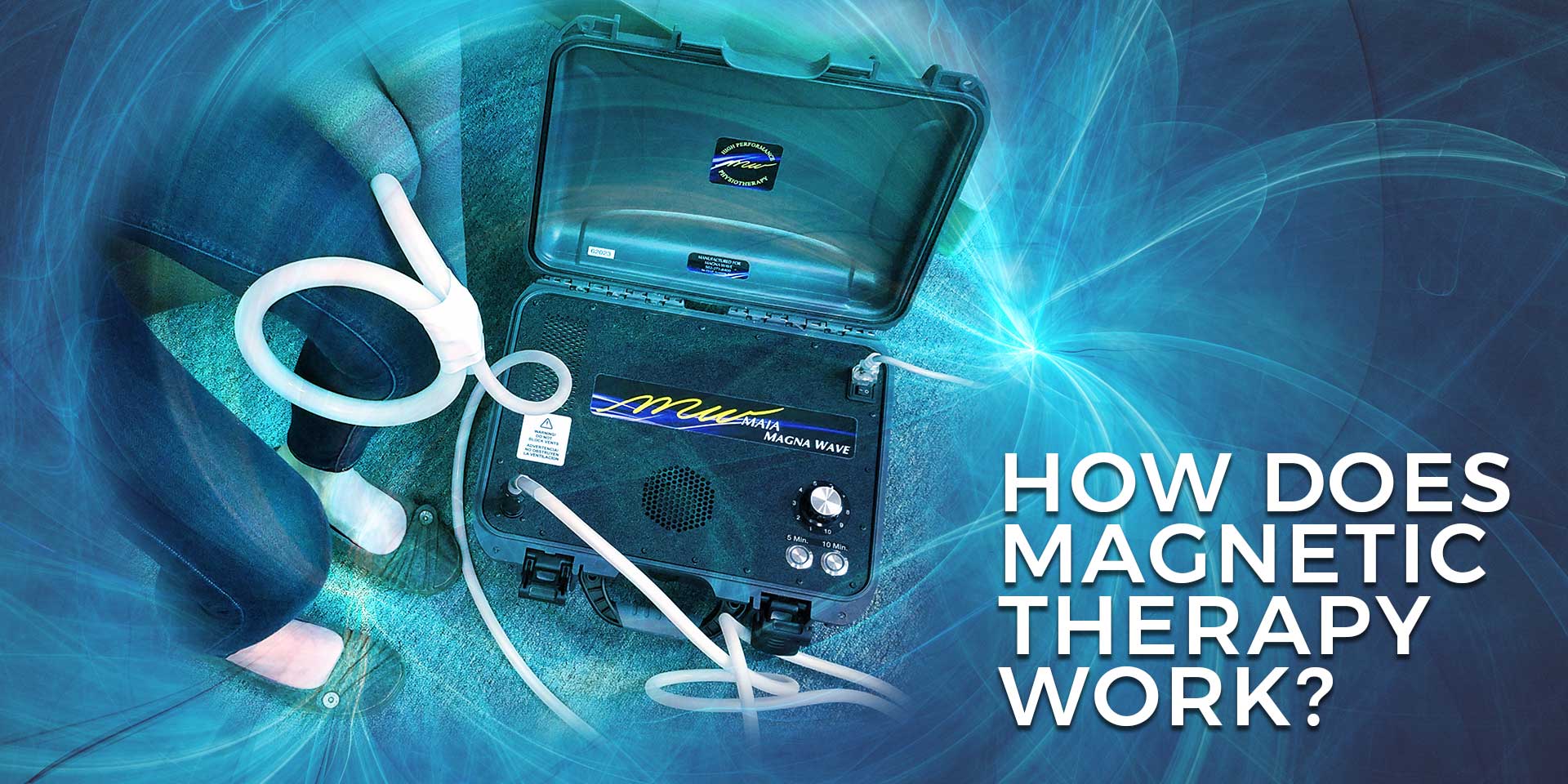 How Does Magnetic Therapy Work?
Magnetic therapy works by boosting our overall health. The cells of our bodies have their own magnetic energy which can become out of balance during illness or injury. Magnetic therapy works on a cellular level to increase blood flow and cellular activity in the body. This causes improved oxygen and nutrient absorption in the cells. Cells are able to detoxify, regenerate and reproduce. Magnetic therapy works by being the catalyst which speeds up these processes and enables the body to reduce inflammation and heal itself. How well magnetic therapy works can have different results if using static or pulsed electromagnetic fields.
How does Magnetic Therapy Work with Static Magnets?
Static magnets are permanent, unmoving magnets found in bracelets, rings, shoe inserts, mattress and clothing. This magnetic therapy is used to treat pain and many other conditions. This is a popular style of magnetic therapy as it is easy to find and inexpensive. Unfortunately, the magnetic field from these magnetics has been found to be too weak to penetrate your skin and offers no real benefit. Leonard Finegold, professor of physics at Drexel University, published an article in the British Medical Journal, in which he reviewed the scientific literature on magnetic therapy treating a variety of ailments. Finegold told Live Science, "as far as static field magnets, there is definitely no evidence that they work." In spite of studies not finding static magnetic therapy works, these wearable magnets are very popular.

How does Magnetic Therapy Work with Pulsed Electromagnetic Fields?
Pulsed electro magnetic therapy emits a pulsating, varying intensity and frequency electromagnetic field throughout the body. These low frequency pulses safely stimulate and rejuvenate the cells. This results in better cellular health and function which boosts the immune system and improves the body's resistance to infection. Pulsed electro magnetic therapy work originated from NASA's research which looked for ways to improve fatigue, depression, bone loss and other symptoms astronauts had in space. Pulsed electro magnetic therapy is non-invasive and painless. Magnetic therapy does not have any harmful side effects. Amanda Meyers, MD explains more about pulsed electro magnetic therapy (PEMF) and how it works in this video.
How does Magnetic Therapy Work in achieving benefits?
Since the 1970s, pulsed electro magnetic therapy work to stimulate bone repair in non-union fractures. The FDA has approved it for this reason. Pulsed electro magnetic therapy has shown promise for other conditions as well. Many studies and clinical trials are researching how does magnetic therapy work. Studies have shown pulsed electro magnetic therapy could aid in the healing of most wounds, regenerating tissue and reducing swelling at an accelerated rate. How does magnetic therapy work has been studied and some benefits found are;
Balance Immune System
Relieve Stress
Improve circulation, blood/tissue oxygenation
Increase cellular detoxification and the ability to regenerate cells
Accelerates repair of bone and soft tissue
Relaxes muscles
Improve sleep quality
Reduce pain & inflammation
Improve energy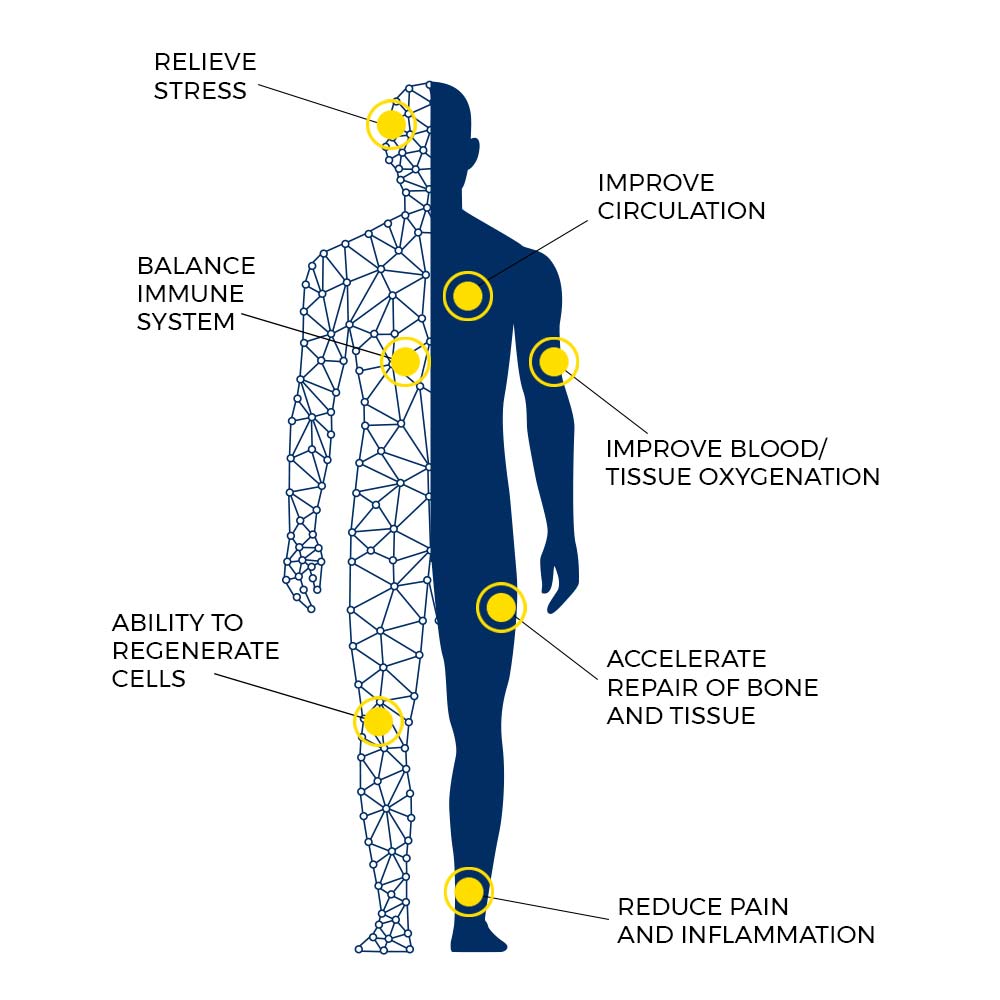 How does Magnetic Therapy work with Practitioners?
Practitioners throughout many areas of Europe and Asia accept that pulsed electro magnetic therapy works. The conventional medical community in North America has been slower to accept that pulsed electro magnetic therapy work. Magnetic therapy has been used for years by veterinarians to treat race horses. Many Olympic athletes also believe pulsed electro magnetic therapy work to enhance performance and recovery. Pulsed electro magnetic therapy has now become more popular due to a recent segment on the Dr. Oz show. Since airing, the show has many asking "How does Magnetic Therapy Work?" PEMF is now becoming more popular and accepted. Pat Ziemer and Dr. Jerry Dreessen explain more about the basic concepts of PEMF and how magnetic therapy work in this video. Many medical practitioners, chiropractors and veterinarians offer magnetic therapy. Magna Wave has many certified practitioners that believe magnetic therapy works. Let Magna Wave help you find someone in your area that can make magnetic therapy work for you. If you are a practitioner and want to understand more about how does magnetic therapy work, ask one of the Magna Wave professionals. They will talk to you about becoming trained and certified.
Will Magna Wave Magnetic Therapy Work for You?
Magna Wave has been in the pulsed electro magnetic therapy business for over 10 years and believes in their products and their results. All Magna Wave Pulsed Electro Magnetic Therapy devices are made in the USA and are third party tested for safety. Read the many testimonials from patients that Magna Wave magnetic therapy worked for.
Does Magnetic Therapy Work? Yes! Improve your life without drugs, surgery or invasive therapies. Let Pulsed Electro Magnetic Therapy work for you!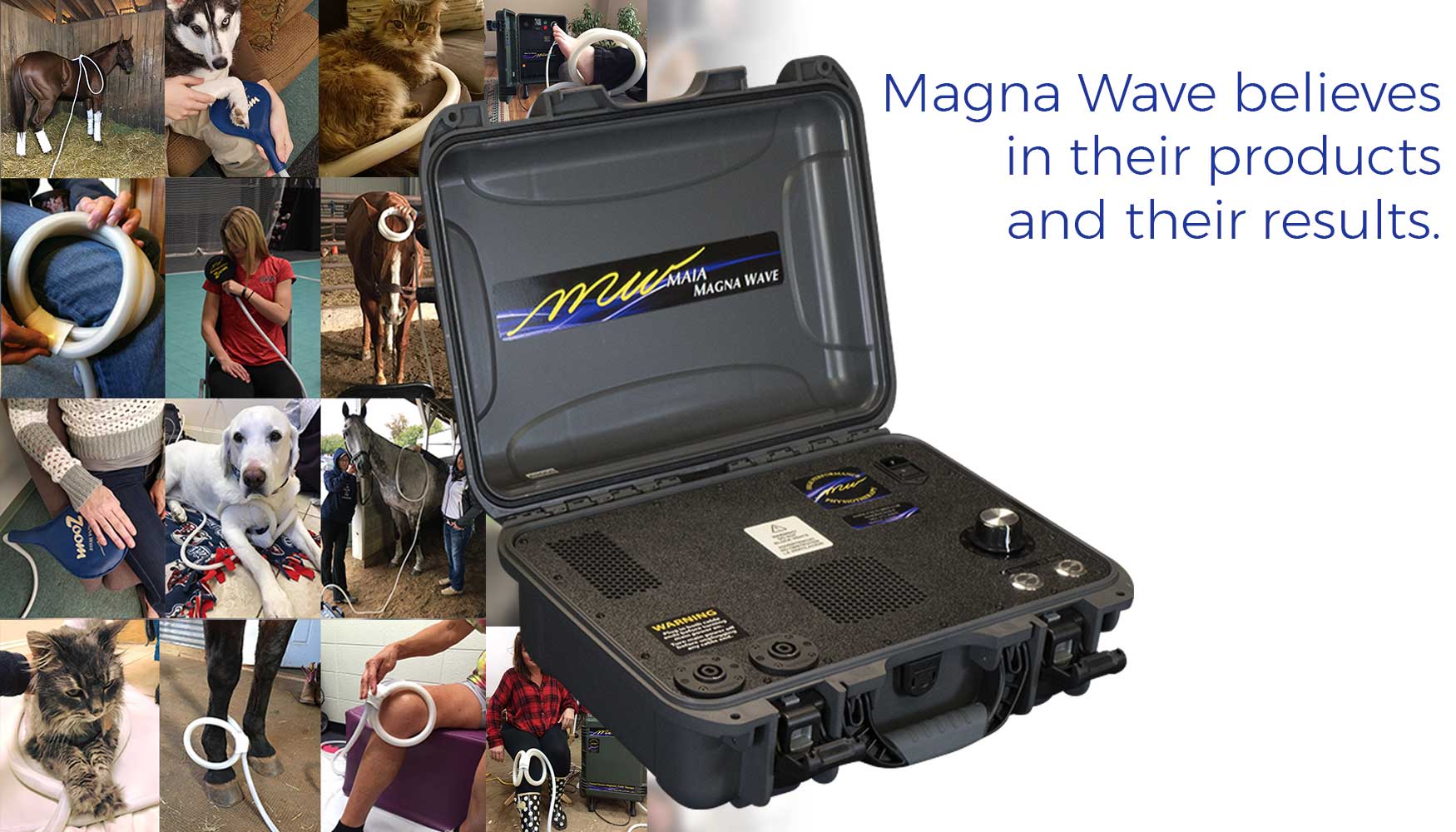 Sources:
https://www.livescience.com/40174-magnetic-therapy.html
https://drjockers.com/bio-magnetic-therapy/
https://hcahealthcare.com/hl/?/33778/Magnet-Therapy
http://www.ramsni.com/information_links/Electromagnetic%20Stimulation%20Therapy%20Info/Electromagnetic%20Stimulation%20Therapy%20Info.html
https://innovativemedicine.com/solutions/pulsed-electromagnetic-field-therapy/