Effects of PEMF Therapy on Symptoms of MS
There could be many positive effects of PEMF Therapy on the symptoms of multiple sclerosis (MS). MS is a chronic, complex and disabling disease of the central nervous system. Over 400,000 individuals in the United States are affected by MS. Multiple sclerosis is a complex disorder for which there is no cure. Patients with MS have inflammation, demyelination, scarring of brain tissue, nerve cell degeneration and dysfunction resulting from dysfunction of the immune system. Research suggests that the effects of PEMF therapy on symptoms of MS could be beneficial.
Treating Major Symptoms of MS with PEMF Therapy
MS can result in a wide array of symptoms. Not all patients experience the same symptoms, but everyone will feel their quality of life has been compromised. By working at a cellular and physiological level, PEMF therapy could help alleviate many of the major symptoms of MS. These could include;
Spasticity
Fatigue
Cognitive Function
Mood Changes
Vision Problems
Muscle Weakness
Coordination and Balance
MS treatment revolves around various drug therapies to help manage symptoms. There is no real cure for multiple sclerosis only therapies to delay the progression and severity of the condition. Unfortunately, many of these drug therapies aren't effective and come with potentially hazardous side effects.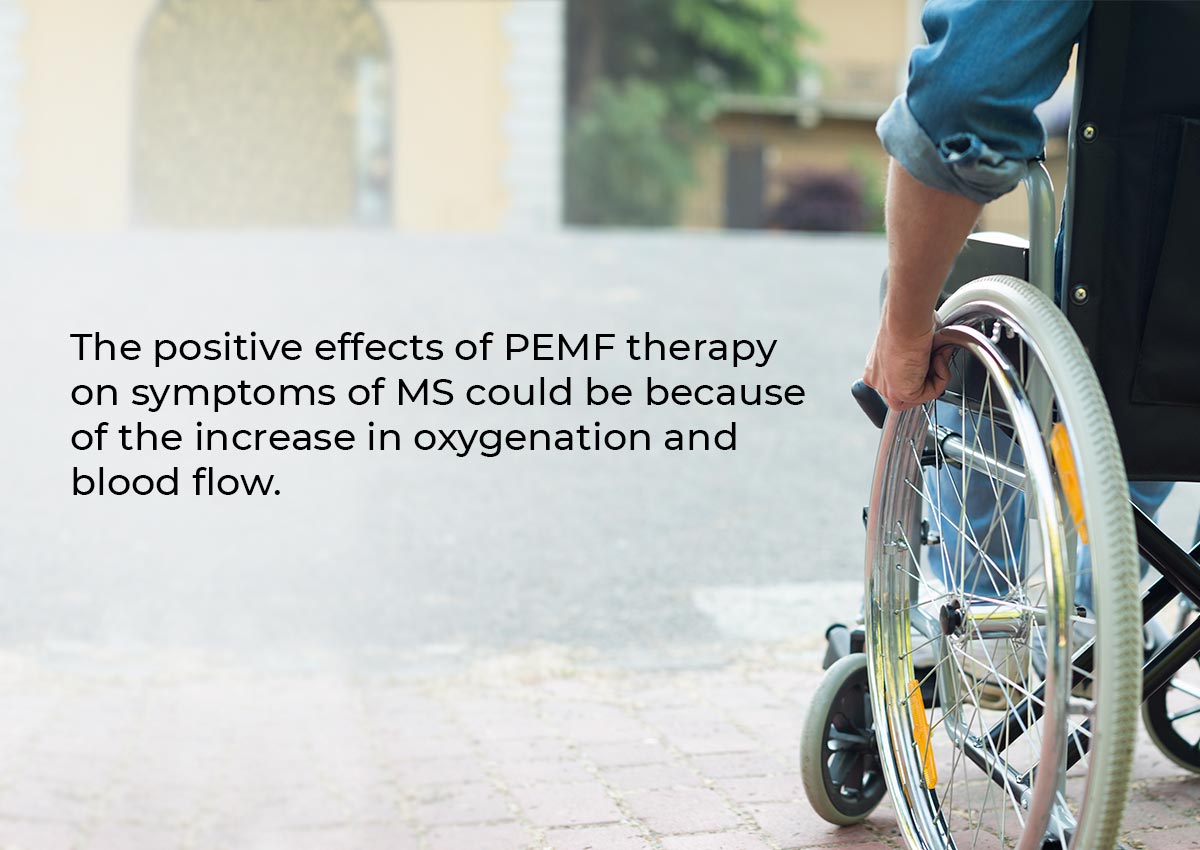 PEMF Therapy Can be an Alternative
There are few alternatives for helping the symptoms of MS. PEMF therapy can be used as a complementary therapy to help ease symptoms. PEMF therapy is safe, non-invasive and has no adverse side effects. A study showed that the effects of PEMF therapy on symptoms of MS could be positive. The study found improvements in fatigue and the overall quality of life. The positive effects of PEMF therapy on symptoms of MS could be because of the increase in oxygenation and blood flow, helping to improve the function of all cells of the body.
PEMF Therapy for the Entire Body
Because multiple sclerosis is a chronic, long-term, lifelong, progressive condition, it is normally recommended to treat the whole body with PEMF therapy on a regular basis. This will help to stimulate underlying neurological and physiologic functions in the whole body, all of which may be compromised by the MS process. PEMF therapy works at a basic cellular and physiological level, improving the function of all the cells, even those impaired by MS. It can help treat symptoms, but may also prevent them from even occurring. Magna Wave offers several different PEMF therapy devices for home use or in a practitioner's office. A popular choice of PEMF therapy devices is the Magna Wave Semi 3. This lightweight, digital PEMF device is easy to use and comes with several attachments. The Large Loop is perfect for treating the entire body. Butterfly Loops are available for treating specific areas, such as the knees, ankles, shoulders, etc. Ask your practitioner about being treated with PEMF therapy to help ease your symptoms of multiple sclerosis. If you have trouble finding a practitioner in your area, Magna Wave can help. There are Magna Wave Certified Practitioners across the country that offer PEMF therapy for symptoms of MS.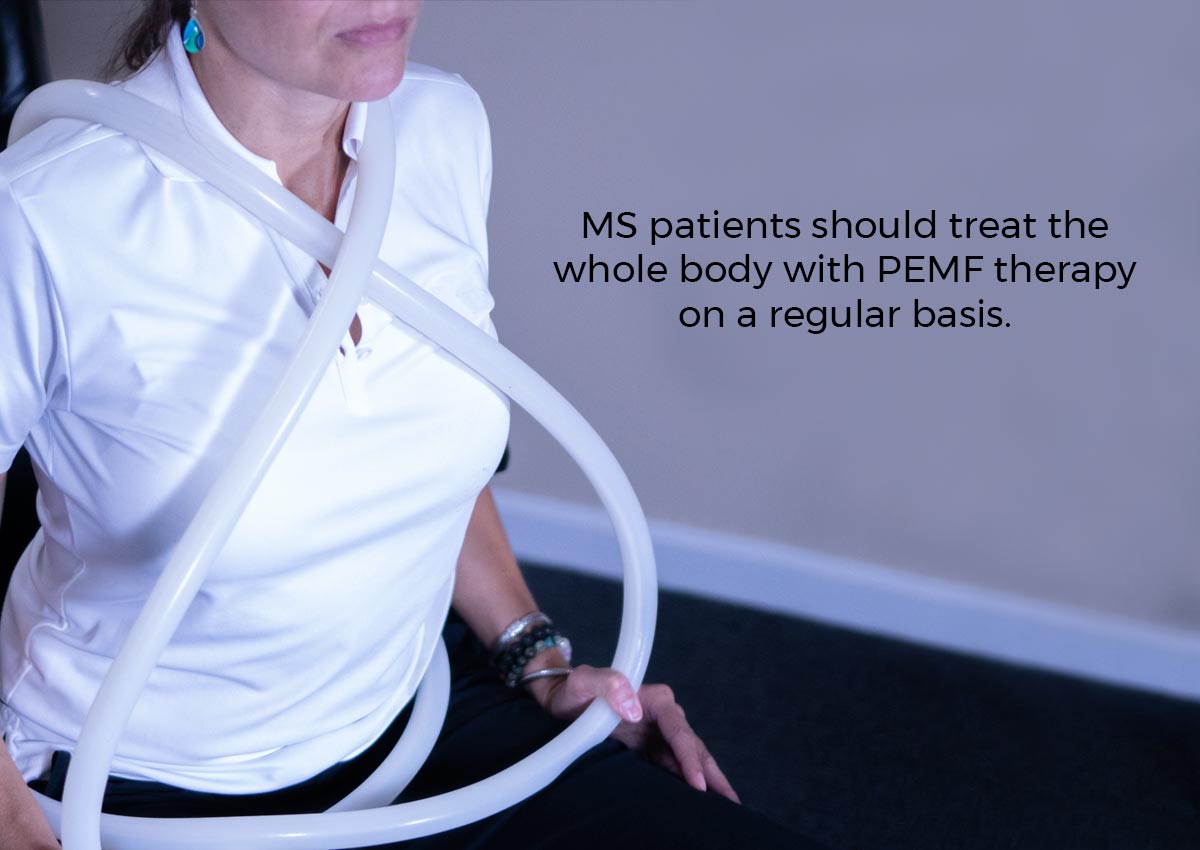 Sources
https://www.ncbi.nlm.nih.gov/pubmed/12868251
https://www.drpawluk.com/blog/multiple-sclerosis-ms/
https://doctorsubstitute.com/multiple-sclerosis/