Came Out Of The Pen Champions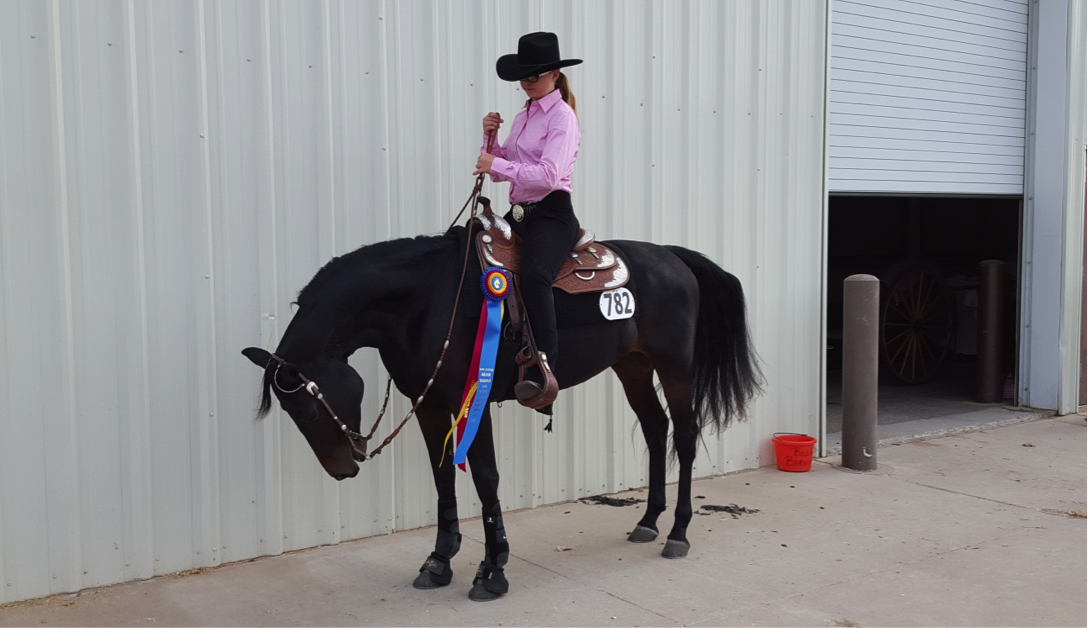 This is Juby, ridden by Josie Spratt. They were Green Reining champions at the Morgan Grand National Show here in Okc.
Juby was sore in the hind quarter and dropping her leads behind. I gave her a session the night before she showed and these two came out of the pen champions.
– Schelly Bankston