Do You Want to Buy PEMF Machine?
At Magna Wave, You Can Buy PEMF Machine for Different Applications
PEMF (Pulsed Electromagnetic Field) machines are used in the medical field by physicians, chiropractors, and veterinarians. It is often used in orthopedics for the treatment of non-union fractures and failed fusions. Many of these professionals will buy PEMF machine.
Medical professionals will buy PEMF Machines to treat many different conditions in humans and animals.
Many professionals will:
Buy PEMF Machine to Reduce Pain & Inflammation
Buy PEMF Machine to Improve Energy
Buy PEMF Machine to Help Circulation
Buy PEMF Machine to Oxygenate Blood & Tissue
Buy PEMF Machine to Balance the Immune System
Buy PEMF Machine to Accelerate Repair of Bone & Soft Tissue
Buy PEMF Machine for Both Humans & Animals!

To Buy PEMF Machine, You Want It to be Safe.
The National Institutes of Health have made PEMF a priority for research. Some PEMF machines have already been approved by the FDA to fuse broken bones, heal wounds, relieve pain and tissue swelling. The most therapeutic to buy PEMF machine is considered safe by various standards and organizations. Magna Wave has also conducted third-party studies with their actual, available to buy PEMF machines that have been published in medical journals.
Buy PEMF Machine Tip:
PEMF Machines vary by a number of features:
Frequency
Waveform
Strength
Types of stimulators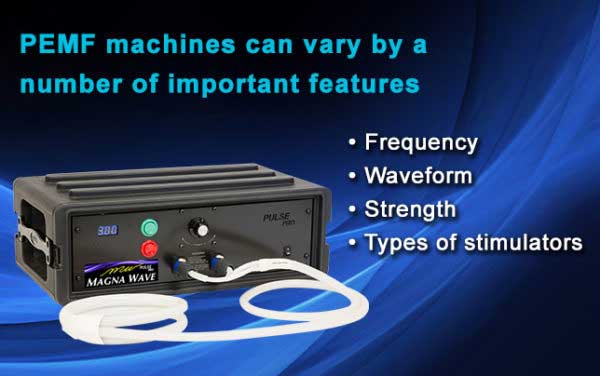 You should buy PEMF machine with high power & low frequency because it is considered the most effective. Buy PEMF machine with pulsed waveform with a variable control of the pulse rate. Pulsed output PEMF machines usually produce a biphasic short duration pulse. NASA made a study on PEMF that showed lower frequencies were ideal to stimulate cell growth, repair, and healing. If you want to Buy PEMF Machine, read more about the NASA study here.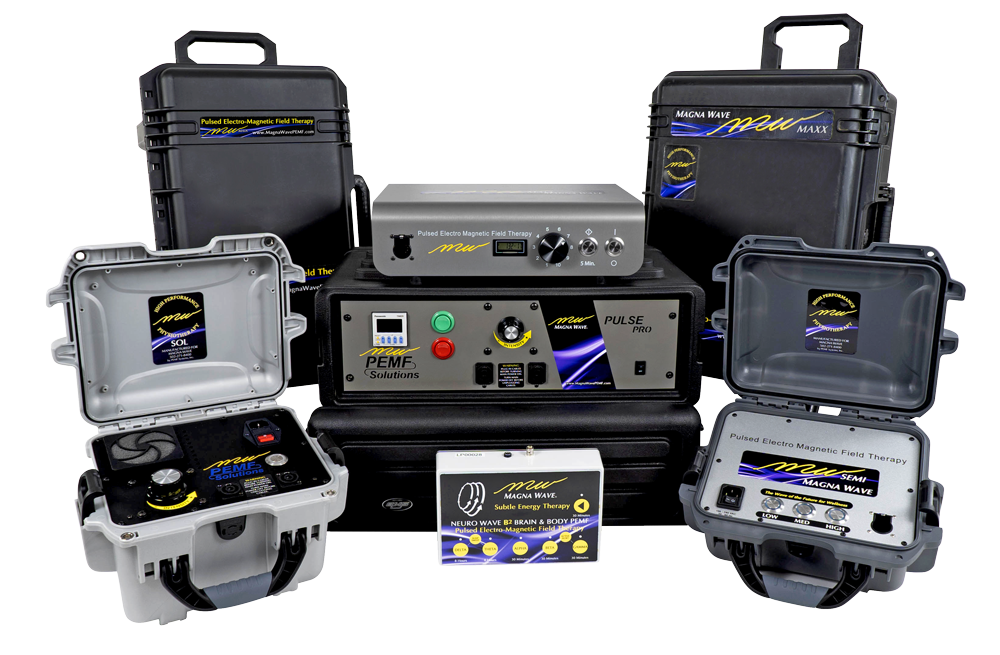 Magna Wave Offers Training When You Buy PEMF Machine
Look to buy PEMF machine from a company that offers support and training. When you buy PEMF machine from Magna Wave, they offer the best training program in the country. This PEMF Certification is one of many benefits when you buy PEMF machine from Magna Wave.
Magna Wave offers full training and certification on any PEMF Machine you buy. Buying a PEMF Machine from Magna Wave will require you to accept and abide by their terms and conditions for acceptable usage. Look for PEMF machines to buy that offer a good 3 year warranty.
Learn more about certification when you buy PEMF machine!
Buy PEMF Machine from a Reputable Company
It is important to look for an established company with a long track record, constant innovation, and a good reputation to buy PEMF Machine. The best companies to buy PEMF machines from research and improve their technology.  Magna Wave has 3 PEMF machines in clinical studies at this time.
Magna Wave Warranty When You Buy PEMF Machine
When you buy PEMF machine, make sure it comes with a good warranty. PEMF machines are expensive and very sensitive. You want to be covered by an established company that has been around for a decade or longer and will not disappear on you. Magna Wave has been in business for over 10 years and offers a 3-year warranty with a 7-year deductible warranty on their Maxx PEMF machine.
Buy PEMF Machine from the #1 Best Seller
Buy PEMF machine from Magna Wave's impressive line-up of devices available. When looking to buy PEMF machine for your practice, Magna Wave can help. With their great customer service, you know you will buy PEMF machine best suited for your needs. Many Veterinarians like to buy PEMF machine Magna Wave Maxx. The Maxx is one of the more powerful PEMF machines with an adjustable strength. When you buy PEMF machine Maxx, you will find it is fast, efficient, and easy to maneuver. Buy PEMF machine that offers 15 years of results and is a quality and performance leader.
If you are looking to buy PEMF machine with a little less power, check out the Magna Wave MAIA. MAIA is digital and virtually maintenance free. The MAIA is perfect for humans and small animals and offers short treatment times.