Benefits of Magnawaving for Women
Every month, more and more women are learning how the power of Magna Wave PEMF can help those who are suffering from a condition commonly known as endometriosis, or pre-menstrual pain in general. Endometriosis describes the pain, discomfort, and inflammation occurring when tissue similar to the lining of the uterus (the endometrium) is found outside the uterus. Typically this is seen on the pelvic peritoneum, ovaries, recto-vaginal septum, bladder, and bowel. In rare cases, it can even be found on the diaphragm and lungs.
Using Magna Wave PEMF (or "Magnawaving") does not guarantee a cure for endometriosis, but it can minimize, stop, or even eliminate symptoms and afflictions. This is good news for the estimated 1 in 10 women who suffer from endometriosis during their reproductive years (between ages 15-49). Unfortunately, rates of occurrence appear to be rising, with roughly 200,000 new cases diagnosed each year. Currently, there are nearly 176 million women in the world who could benefit from consistent Magnawaving treatments to help with such issues.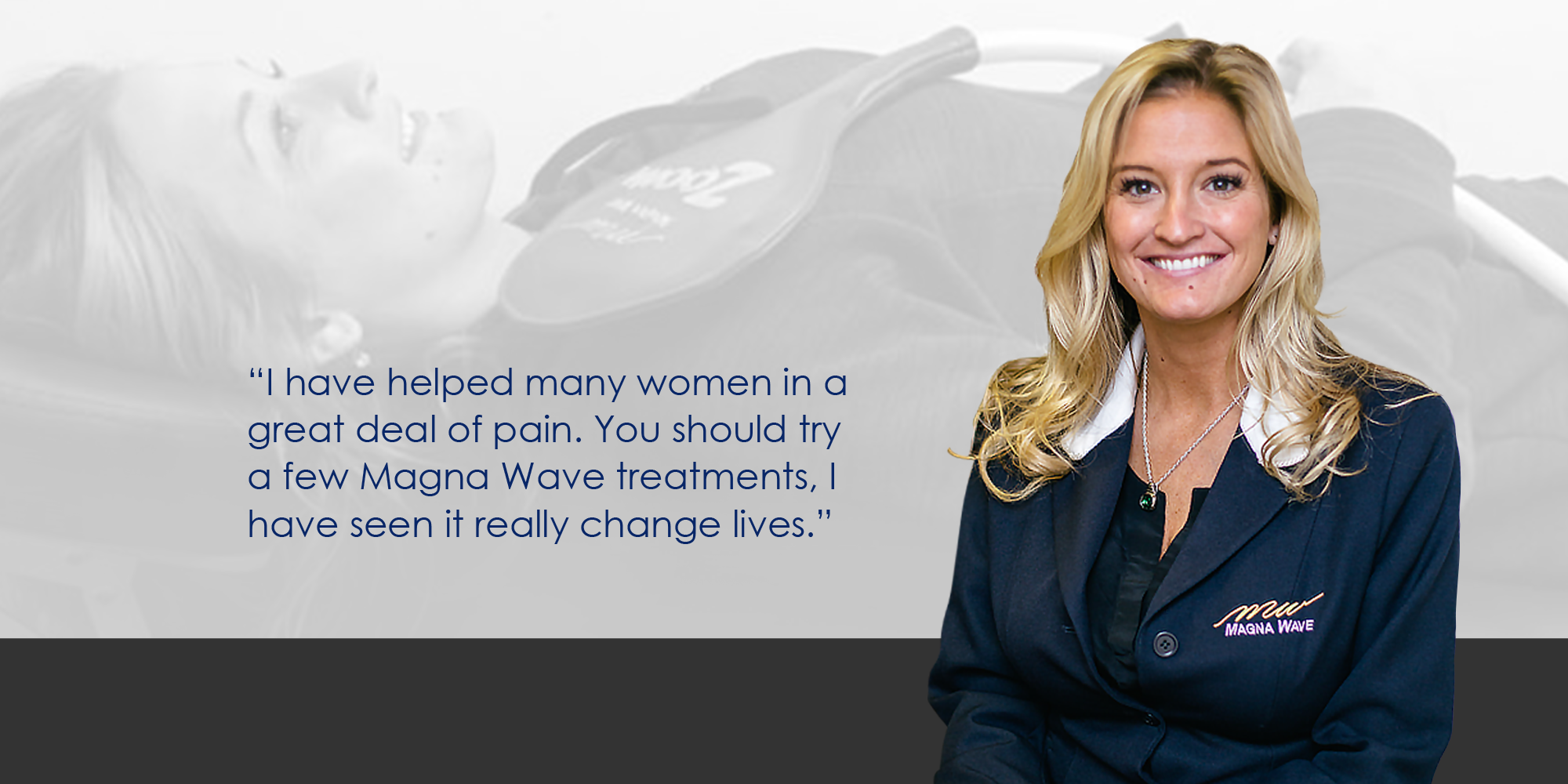 Alane Paulley, Magna Wave's Vice President, has studied this issue in depth and seen results first-hand while treating hundreds of women during the last decade. "I have helped many women in a great deal of pain. Oftentimes, doctors misdiagnose endometriosis, or even worse, women are just told to 'suck-it-up' when describing the pain they are in. Sometimes women are afraid to speak up about pain and general discomfort they feel from pre-menstrual issues. Talking about these issues with your doctor is paramount to getting the right care. If you are experiencing these issues and haven't found relief, you should try a few Magna Wave treatments. I have seen it really change lives."
Paulley states the reason for this positive change is likely due to Magna Wave's unique ability to increase oxygen in the bloodstream. This helps reduce inflammation and irritation within the body. Over time, this might not only reduce symptoms, but also underlying causes of endometriosis, and other common feminine issues.
Alane, a mother of 2 with another baby due this month, often talks to women about issues related to endometriosis. Sometimes, this condition has been shown to cause difficulties with fertility and pregnancy. For example, in addition to the pain and discomfort, the physical and mental stress caused by endometriosis can also make getting pregnant more challenging for some people.
While there is no known cure for Endometriosis, Alane recommends Magnawaving as an option for women suffering from this affliction. "You have nothing to lose by trying Magna Wave, at best you get results and begin feeling better, at worst nothing changes. Don't wait until you have tried everything else. You may feel better after as little as one to two Magna Wave sessions."
During the coming months, Alane plans to begin hosting a series of free webinars to bring her knowledge and experience on issues such as this to more women. Her first webinar will cover more information about endometriosis and pre-pregnancy issues. Viewers can click the link below to sign up for this webinar, which will be held on Wednesday, April 11th at 11:00 am. She encourages women to ask questions leading up to the event on Magna Wave's Facebook page so that she can answer these during the webinar. Women can receive more updates from Alane and learn about the upcoming webinars by following the official Magna Wave Facebook page.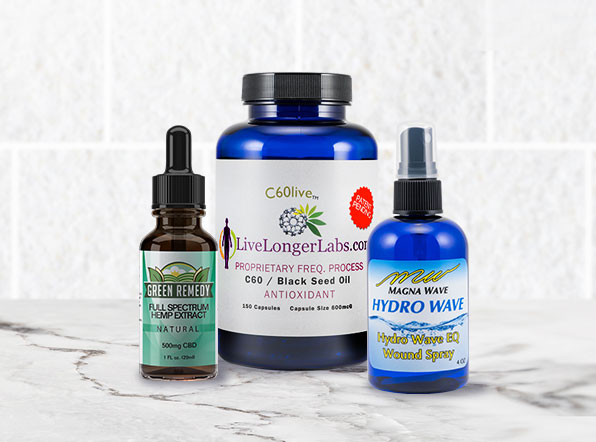 Enhancing Your Families Wellness With Magna Wave Supplements
https://magnawavepemf.s3.amazonaws.com/uploads/2019/03/Magna-Wave-PEMF_C60Live-Capsules-Featured-Image.jpg
596
442
Magna Wave PEMF
Magna Wave PEMF
https://magnawavepemf.s3.amazonaws.com/uploads/2019/03/Magna-Wave-PEMF_C60Live-Capsules-Featured-Image.jpg
Enhancing Your Families Wellness With Magna Wave Supplements Magna Wave PEMF is known all over the world for providing powerful results related to physical and even mental health. Oftentimes, we talk about how such benefits can be generally applied to people, athletes, pets, and horses. But there are more ways to keep you, your family,…
read more